Click stars to rate this organization, product, or online activity!
1. Almost impossible to earn and if some of them is easy to earn, then have high risk to shut down anytime.
2. Need to do too much hard work and even not sure you will be credited for your work or not.
3. Business model is totally questionable which is make in such a clever way that members can never make enough profit.
4. More than 50% risk of either shutting down the company or paying selectively.
5. Business model is totally unsustainable at the time of review.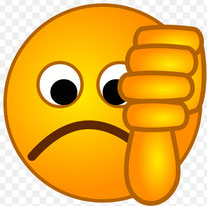 Companies listed in this list doesn't mean they are scam (yes, most of them are, but not all) or they doesn't pay to their members. But, it means there is high risk to work in these companies due to which we don't recommended you to work in these companies because if you use same time, investment and effort in other companies as listed in our Good and Trusted Online Works section, you can earn much more money in those companies and will have low risk to lose your investment compare with the companies listed in this list as below. Anyway, it is completely your choice to work in these companies or not after reading our detail review in each companies.
---

---
NOTE 1:- To search the website in our not recommend list, just press Ctrl+F and then put the name of website you want to search in the search bar which appear at top after you press Ctrl and F button together
OR
Simply search the name of website in Alphabetical order
NOTE 2:- Please click on the name of respective companies as below in order view the detail review about those companies
---
If you like to share this post with your friends, please feel free to do so.
---
We Update data from time to time. So keep on checking our website for latest updates.
Your comments are valuable for us. So please feel free to leave the comment below if you want to share anything related with Online Work/Businesses/Jobs or want to give any feedback about our website.
We are happy to help you.
Click stars to rate this organization, product, or online activity!