GoFounders Review / OnPassive Review: Is GoFounders.net Scam or Legit? What is GoFounders.net? What is OnPassive.com?
Are you searching for OnPassive.com reviews as well as GoFounders.net reviews in order to find out either is a GoFounders and its sister site OnPassive scam or legit? Well, then you don't have to search any other Go Founders reviews as well as On Passive reviews because here, within our GoFounders.net review / OnPassive.com review, you are going to find out the complete truth about these sites.
Actually, GoFounders.net and OnPassive.com are sisters sites which are linked with each other so the review of both sites will be the same. So, from here we are going to use "OnPassive" word to represents these both sites.
In short, we want to make you clear that we don't recommend either OnPassive or GoFounders and have listed these both sites within our Not Recommended sites list. If you want to know why then you can find out the details below within our On Passive review.
---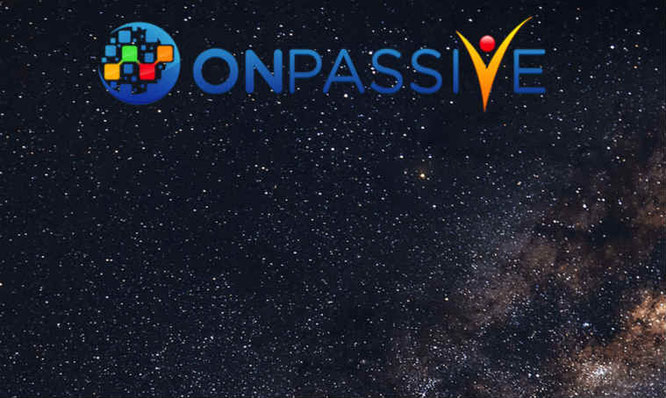 ---
What is OnPassive.com / GoFounders.net?
OnPassive is a promotional website which is used to promote "GoFounders.net" pre-launch website.
The domains OnPassive.com and GoFounders.net are privately registered using an anonymous service so that no one can identify the site owner. Many scam sites use this as a method to hide their identity but sometimes just to protect the owner from spam. However, almost all legit investment opportunity registered their domains by displaying all details of owners so that people will believe them. In this online investment industry, hiding owner details in WHOIS is not considered to be a good business practice.
Anyway, there is a promotional video for GoFounders.net which reveals Ash Mufareh as OnPassive's founder. Now, this is worse because Ash Mufareh has a bad history of running online businesses. In 2010, Mufareh launched AshMax which was a recruitment-based matrix scheme. Currently, Mufareh is found to be promoting various passive income scams. Mufareh is found to be promoting two Ponzi schemes which are TelexFree and PayDiamond. TelexFree was launched in 2012. You can find some marketing video uploaded back in 2013 on YouTube where Mufareh downplayed TelexFree's legal issues in Brazil. TelexFree was shut down by the SEC in 2014 where investor losses around $3 billion. PayDiamond was collapsed in mid-2018, and shortly after that Ash Mufareh began setting up OnPassive.
Why don't we recommend OnPassive / GoFounders?
Aforementioned, we already made you clear that OnPassive is operated by Ash Mufareh who has a history of involving with scam companies. So, this is one reason why we don't recommend On Passive/ Go Founders, now let's find out other reasons.
The business model of OnPassive / GoFounders is almost like a Pyramid scheme which is an illegal scheme. It claims to pay referral commission on multi-level downlines but without selling any retail products or services, just on the sales of its membership which makes it a Pyramid scheme since all the companies which offer the referral commission on multi-level downlines without selling any retailable products or services are considered as a Pyramid scheme.
Although OnPassive affiliate membership provides access to ad credits and a "marketing automation" platform, still those products and services are not the retailable ones. It looks like those products are just made up to make it looks like MLM than Pyramid scheme. Otherwise, we didn't find any good purpose delivered by those products.
Currently "GoFounders" positions in OnPassive is available for $97. However, after OnPassive fully launches, affiliate membership will be tied to $25 to $500 matrix position purchases. Those matrix position fees will be monthly recurring including the $97 GoFounders position. So, if you want to fully participate in OnPassive, then that will cost you around $900 a month in return of which you will get only its membership and the way to develop your downline to fulfill your own matrix by letting others join under you who will also just pay money for membership, not for any retailable products. So, this business plan completely looks like a Pyramid Scheme.
Conclusion
The products and services like ad credits, automated marketing platform and whatever else OnPassive attaches with the membership, none of them will help on the legitimacy front. It looks like OnPassive will miserably fail because it can't legitimize Pyramid fraud same as TelexFree which wasn't able to legitimize the Ponzi fraud.
You must know the fact that all Pyramid schemes will collapse sooner or later when affiliate recruitment dries up because when there is not any good product or services and people are putting money into the membership only so that they can make money from there by recruiting others in the same manner, that system will not sustainable for a long run because sooner or later, the market will be saturated and the last one who joins will leave the platform when he/she doesn't get any further people to recruit in this platform. When that one leaves the platform, then his/her upline will lose the money and later on that upline will also leave the system. In this way, the whole system will start to backfire and ultimately the whole platform will be collapsed. This is how every Pyramid schemes are operated, that's why they are illegal since the majority of members will lose money in these kinds of platforms.
So, now it is clear why we don't recommend OnPassive / GoFounders, so we have listed it in our Not Recommended sites list.
Never go after these kinds of doubtful platforms to make money online since there are lots of legit options available in the market. You can find plenty of legit online works and businesses to make real money online some of which you can find by clicking >HERE<.
Actually, blogging business is the best way to make a good amount of money online. It is not difficult to do the blogging business and you no need to have any technical knowledge for that. If you join the best online training program known as Wealthy Affiliate, then you can easily establish your own successful blogging business. If you are interested to find out more about Wealthy Affiliate, then you can click >HERE<.
---
If your friends and families want to find out either is an OnPassive.com scam or legit, either is a GoFounders.net scam or legit, then you can share this OnPassive.com review / GoFounders.net review with them through your social media accounts.
---
Do you want to say something about OnPassive / GoFounders or want to provide your own OnPassive reviews / GoFounders reviews? Do you need our help in relation to online work and business industry or to investigate online businesses? If so, then please feel free to leave your comment below.
We will be more than happy to hear from you and help you.
Good Luck!