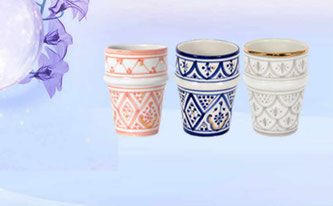 Are you trying to find out either is an InfoYour.com scam or genuine? If so, then you have landed in the right place because through this InfoYour review, you are going to find out what is InfoYour.com in real and either is an Info Your scam or trustworthy. So, your search for InfoYour reviews to find out its reality ends here.
Actually, we don't recommend InfoYour due to the facts that we have found about it.
---
Related and Popular Posts of Our Website:-
---
We think it is better to avoid InfoYour due to the following reasons:-
InfoYour.com has provided its company's address as "2/F, 230 Ki Lung Street, Sham Shui Po, Kowloon, 999077, Hong Kong". When we searched this address via Google Map, we didn't find any company with the name InfoYour pointed there. However, it is a very crowded place so it is very difficult to locate any company there. But, why InfoYour has only provided this address but not any phone number? Actually, all legit online stores provide the contact phone number so that their client can contact them. Those online stores who haven't provided the contact number, they have mostly turned out to be scams.
The contact email address provided by InfoYour is "ambervasquezn@gmail.com" which is a free email address. We haven't found any legit company which has provided the free email address. All the legit companies always make their own paid domain email address. On top of that, how can we believe some company if they can't afford to pay a small fee to make a private email address?
When we tried to find out some positive InfoYour.com reviews, we came out empty hands. Instead, we find a bunch of complaints about InfoYour. Yes, we agree with the fact that every company has complaints. But, if the volume of complaints exceeds the volume of positive reviews with a high margin, then definitely we should avoid such companies. In the case of InfoYour, even we didn't find a single positive Info Your review. Lots of people have complained that InfoYour never replied their emails which proves their customer support is very bad. People have also complained that InfoYour didn't deliver their purchased items or just rejected their credit card and didn't allow them to make an order after taking their credit card information.
If you read the "Refund Policy" of InfoYour.com website, you will find out it is almost impossible to get a full refund from InfoYour company. We haven't found any legit online stores with such kind of "Refund Policy".
Although they have only listed mugs, cups, glasses, and teapots to sell on their website, they are advertising completely different products to sell on social media sites and other sites. For example, they are advertising to sell Micro Metal Milling Bench Top Lathe Machine as shown in the screenshot below but you can find that sale page only if you visit via advertisement posts from other sites. If you browse InfoYour.com website, you won't find any pages selling other than mugs, cups, glasses, and teapots. However, on social media and other sites, they are advertising to sell a variety of products such as TV, Cooler Table, Smartwatch, Graphic Card, Window Air Conditioner, Toaster Oven and so on. On top of that, even InfoYour claiming to sell those items at a ridiculously low price. Such low price is only offered by the scam online stores, not by the legit ones.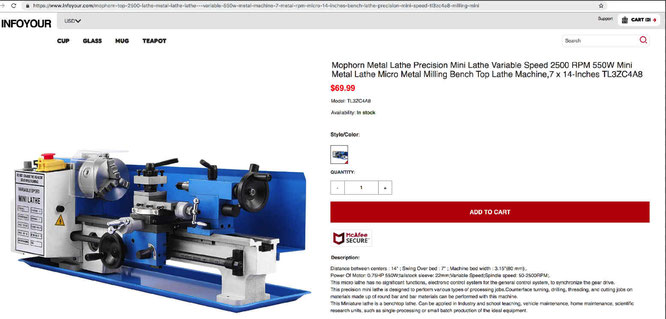 Due to the reasons mentioned above, we don't recommend InfoYour. So, we have listed InfoYour.com in our Not Recommended sites list. However, if you have a different opinion or want to provide your own InfoYour.com reviews, then please feel free to leave your comment below.
---
Please feel free to share this Info Your review with your friends and families through your social media accounts so that they can find out either is an InfoYour legit or fraud:-
---
Do you want to report something about InfoYour or want to provide your own InfoYour.com reviews? Do you need our help regarding online work and business industry or to investigate online businesses? If so, then please feel free to leave your comment below.
We will be more than happy to hear from you and help you.
Good Luck!