Click to rate this organization, product, or online activity!
Have you recently got the text messages or calls from the phone numbers which look like 1-410-000-0001, 1-410-100-0001 and so on? Have those text messages or calls claim you have won some lottery or you have got some donation money or your account has been issued credit for overage charges or you have sent money to some unknown companies and so on? If so, then you are the potential victim of the scammers who are trying to scam you.
Following are the phone numbers which are found to be used by the scammers to deceive people:-
1-410-000-0001
1-410-100-0000
1-410-100-0001
1-410-100-0002
1-410-100-0003
1-410-100-0004
1-410-100-0005
1-410-100-0006
1-410-100-0941
1-410-100-0942
1-410-100-0943
1-410-100-1000
1-410-100-1001
1-410-100-1002
1-410-100-1007
1-410-100-1010
1-410-100-1221
1-410-100-1530
1-410-100-1648
1-410-100-3074
1-410-100-3077
1-410-100-3291
1-410-100-3376
1-410-100-3449
1-410-100-9999
1-410-200-500
1-410-200-505
and so on.
It looks like these phone number ranges from the 1-410-000-**** to 1-410-100-****.
So, if you ever get contacted from such numbers we suggest you just ignore that and delete that message immediately and don't follow any instruction there. Most of the time, these kinds of messages ask you to click the link of fake websites like hxxp:/www.myatt85.com which are set to steal your personal and financial details. Some of these spam messages also try to trick you into signing up for scam premium services.
Some of these kinds of scam messages will try to trick you to send them your personal details as well as some money in the name of fees to get your winning prize. You can find some examples of these kinds of scams below.
---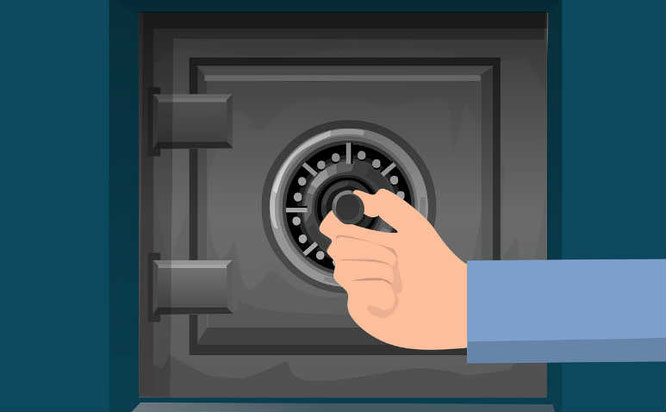 ---
Popular and Related Posts of Our Website
---
Examples of Scams from 1-410-000-0001, 1-410-100-0001 Phone Number Ranges:-
Text from 1-(410)100-002
"Your debit card locked due to suspicious activity. Confirm your details now!
Wells Fargo: ww.wfarizona.icu"
OR
Test from 1-410-100-002
"Frm: kvzqu2cuvgbhrxjcnozjnrsez
Sub:kehkvmudn
Msg: Hello, we have a new job opportunity in your area. View more info here.
hxxp://amz-libertyx.cc"
OR
Text from 1-410-10001
"FRM:6-911-2002@we.com
MSG: verification required.
Wells Fargo: hxxp://www.viewthismessage8185.com"
OR
Text from 1(410)100-011
"Why don't you take a second thought at the fact that you were selected for this task and you got all the 
2 of 6 materials in due time, you used your bank and details, now we have confirmed your address, today is a free day for you to follow and contact KARL RAJAN so that he can give you further directions or 
you dance to the tune of the music you're playing with your silence."
OR
Text from 1(410)100-002
"FRM: kjhgfdvc
MSG: Hi, you can received 400 dollars each week for 3 months to carrying Cricket
program advert on your vheicle/bike. Send back email for more Info if you're interested"
OR
Call from number 410-000-0001 tricking potential victims to contact General Robert Brown.
OR
Text from 1-410-100-002
"We congratulate you on winning the $2million given to you by APPLE do send an email to claim: Email: appleunit746@outlook.com"
---
From above examples of text messages and calls, you can clearly see that these scammers can send you any kind of text message so that they can trick you to get your personal and financial information. So, whenever you get the similar kinds of calls or messages from unknown numbers, we suggest you simply delete those messages and don't click any links provided in those messages and never reply to those messages.
These kinds of messages will try to trick people into visiting malicious websites and installing malicious apps. Don't follow them.
If you want to check either the text message is genuine or not, you can simply go to the official website of the respective company as mentioned in that message than clicking the link in those messages.
---
Now you know about the phishing calls, messages and so on send from 1-410-000-**** to 1-410-100-**** phone number ranges. So, it will be better you spread the awareness about this scam by sharing this post with your friends and families through your social media accounts:-
---
It will be our pleasure to have a comment from you. So, please feel free to leave your comment below if you want to report about scam calls and messages or,
if you have any queries related to online work and business industry.
We will be more than happy to help you and hear from you.
Good Luck!
Click to rate this organization, product, or online activity!