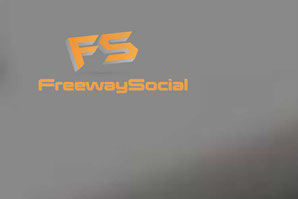 Are you trying to find out either is FreeWaySocial.com a scam or a legit, what is FreeWaySocial.com in real, either is it safe to buy followers and likes through Free Way Social or not? Searching FreeWaySocial reviews for that? If so, then your search ends here, because here, within our FreeWaySocial review, we are going to provide you both pros and cons about this company so that you can decide yourself either is Free Way Social a scam or a legit?
So, what do you think? Is FreeWaySocial a scam or a legit?
Well, before judging FreeWaySocial.com is a scam or a legit, first of all, let's find out the facts about it through our Free Way Social review. So, let's begin with our FreeWaySocial.com review as below to find out what is Free Way Social.
---
---
---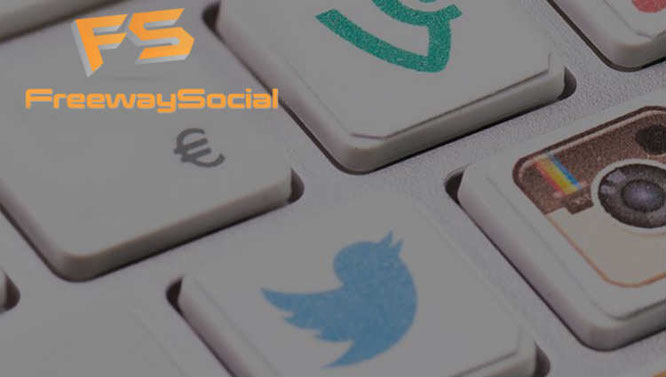 FreeWaySocial login and join in link:- FreeWaySocial.com (Not recommended to join from our side)
---
What is FreeWaySocial? Is FreeWaySocial.com scam or legit?
FreeWaySocial.com is a site which claims to sell the followers and likes for the sites like Facebook, Instagram, and Youtube. But the question is; Are those followers and likes genuine? Well, it's hard to tell that because most of these kinds of sites deliver the mixed results, means the likes and followers from the genuine as well as from the computer generated fake accounts.
OK, let's find out the reality about FreeWaySocial through its pros and cons.
Pros
They will deliver the total number of likes or followers which you purchase with them.
Sorry, but it is the only pros that we have found about FreeWaySocial, however, we have found lots of cons which you can find as below.
Cons
FreeWaySocial hasn't provided the real information about its company. It has mentioned that it is online from 2012. However, if you check its WHOIS details, then you will find out that the domain FreeWaySocial.com has been online only since January 2017. So, we should be always careful with the companies who lie about such little details. If some companies can lie about such little things, then they can lie about anything.
Although they deliver the number of likes and followers that you purchase with them, you can't be sure that those likes and followers are real.
If you check the followers and likes that you get from the FreeWaySocial, then you can find many accounts of those followers and likes are fake.
Yep, you may also get genuine likes and followers, but you will have a high risk to get the mix result, probably the maximum number of likes and followers from the fake accounts.
If you advertise on social media sites like Facebook, Instagram directly, then you can get genuine likes and followers at an almost same price, so why do you need to purchase this service with the sites like FreeWaySocial?
Our Verdict on FreeWaySocial
The only reason people fall into these sites is the cheap rates, however, you have lots of other cheap ways to get likes and followers directly by advertising on respective social media platforms.
For example, you can get cheap likes and followers by advertising in respective sites if you target countries like; Myanmar, Algeria, Afghanistan, Congo, Cameroon, Timor Leste, Ethiopia, Ghana, Guinea, Indonesia, Kenya, Madagascar, Mali, Trinidad and Tobago, Pakistan, Nigeria, Philippines, Bangladesh, Poland, Turkey, Brazil, Romania, Malaysia, Zimbabwe, Sierra Leone, Mexico, Tanzania, Liberia, Uganda, India Tunisia, Egypt, Bulgaria, Albania, Bosnia, Macedonia, Montenegro, Georgia, Serbia, Kazakhstan, Moldova, Nepal, Turkey, Ukraine and Dominica.
And if you further target the interests of the person according to the niche of your fan page, then you will get good results, the genuine likes and followers and that is also in more cheap price than what you need to pay in sites like Free Way Social.
Actually, the sites like FreeWaySocial deliver the followers and likes by using this trick, means by targeting people in those countries as we have mentioned before. However, if some people order traffic only from expensive countries like USA, UK, Australia and so on, then most of the time people end up getting likes and followers from the fake social media accounts. So, it seems site like FreeWaySocial send you the followers and likes either by targeting countries with cheap rates or by using fake accounts.
Another way these kinds of sites deliver you the followers and likes is by promoting your fan page on their own page. However, in that case, you will not get a good result because although they deliver you the required number of followers or likes, after some days those people will start to unfollow or dislike your page because they follow your page only because they like something when sites like FreeWaySocial promote your page on their own page. But, later on, you will keep on posting your own niche stuff which will be a not interesting topic for those followers which you have got from the services like FreeWaySocial.
You can also think in another way. If some people can make lots of followers or likes on social media pages, then why even they want to sell that service? If they really can make a good amount of followers, then they can simply drive those followers within their own website and can earn money by displaying the advertisement of services like Google AdSense or by selling the affiliate stuff of companies like Amazon through their own website. You may be thinking it is very difficult to earn money from your own website. Well, it is not and you can learn about this very easily by following step by step video tutorials from the companies like Wealthy Affiliate. So, if you are interested to make money by making your own website in your own subject of interest, then you can take a look at our detailed review on Wealthy Affiliate which you can find by clicking this link:- newsonlineincome.com/wealthy-affiliate-review/
If you purchase the likes and followers from the sites like FreeWaySocial, most of the time you will get inactive people, means they may remain as your followers, but most of the time, neither will comment nor will interact anything. So, it is useless having such followers and it also confirms that those are not the accounts associate with real people.
So, it is always better you advertise directly in the respective social media sites because at least you will get genuine followers and likes from there.
On top of that, even it is hard to believe FreeWaySocial will send genuine likes and followers because if some companies can lie about their own date of launch, then they can do anything. On the other hand, even it is against the policies of the sites like Facebook, Instagram, and Youtube to purchase such followers and likes.
Now we made you clear about the service that you can get from FreeWaySocial. So, now it is up to you to decide either you want to use it or not, but from our side, we don't recommend you.
If you try to check FreeWaySocial.com reviews, you will end up finding only the positive reviews and testimonials posted on the official website of FreeWaySocial itself. That may be because they just delete the complaints or just made the testimonials by themselves. After all that is their own official site, they can do anything there.
So, if you want to share your own Free Way Social reviews, have some FreeWaySocial complaints or want to report something about it, then please feel free to leave your comment below. Your comment will help other to understand it more.
---
If you want to share this FreeWaySocial review with your friends and families, then please feel free to do so:-
---