It is very easy to make money from Google AdSense.
HOW?
By following 3 simple steps.
But, before we describe about how to make money from Google AdSense by following 3 simple steps, we like to give you certain idea about what is Google AdSense.
What is Google AdSense:-
Google AdSense is program run and operated by Google. So, it is the name we can trust.
Through the Google AdSense program, Google provides advertisements to the sites in various format like text, video, image or other interactive media advertisements.  When those ads are displayed in those websites who apply for Google AdSense ads to be displayed in their website, they will earn money either on per-click basis (pay when someone click the ads) or per impression basis (pay for each display of that ads in different devices). So, Google AdSense is the advertising platform operated by Google in which you can apply to display ads from Google into your website.
Ya, you guess right. You must have website in order to earn money from Google AdSense. But, don't worry. It is not difficult. It is very simple.
There are some companies which are claiming that you can earn money from Google AdSense without having website and they will let you post your content within their website and will tell you that you can get money of those ads which are display in the page of their website where they have post your content/article. This might work, but not at all. More than that, you are giving your article to the 3rd party which you can put within your website and can earn lifetime income. You will be your own boss in your website. There is not any guarantee other's website will run for how long time. So, you must have your own website in order to earn very good income from Google AdSense Platform.
Following are the 3 simple steps that you need to follow in order to make money from Google AdSense.
Step 1:- Create a Website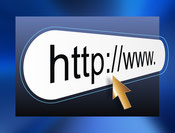 You may be thinking to make a website is difficult and even costly too. But, it is not. You can make website free of cost. Yes, you hear us right. There are lots of companies around the internet which offer you free website service. Even you can create a blog from Google platform (Not good for long run).
BUT,
All those companies are not good. They only offer you to create free website, but they will not teach you how to create good quality website so that your website will be appear in search engines like Google, Yahoo and Bing and will get enough number of traffic (visitors).
You must know that only having website is not enough to earn money from it. You will only earn from your website using Google AdSense if you have enough number of traffic in your website.
OK, then how to create Good Quality Website free of cost?
Which company is best to create a free website?
Is it easy to create a website?
Yes, it is very easy to create a good quality website. You just need to sign up free of cost in one company and they will teach you everything. In order to know more detail about creating good quality website please click àHEREß
Step 2:- Increase Website Traffic (Number of visitors in your website)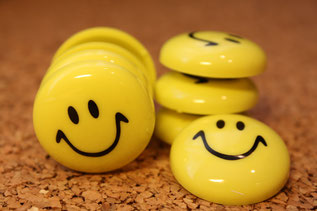 Without a traffic, you website is like body without soul. So, more traffic you can gather in your website, you will generate more earning.
But how so get good number of traffic?
From where?
Who will visit my website?
How can I increase visitors day by day in my website?
Answer is simple.
Write as many content as you can within your website. Content means anything, like article, story, discussions, product reviews, biography, jokes etc. 
More content you have in your website, your website will be rank in search pages like Google, Yahoo and Bing for various keywords. When people type those keywords, they will find your website and visit it. So, you will get free traffic just by writing as many contents as you can within your website.
If you keep on writing wild way, then some of your content may rank in search pages, some don't, which will take lots of time in order to gather a good number of traffic.
So, in order to get professional help to know the stuffs like which keywords many people are searching in the search page, which topic is suitable to grow up fast, which subject will be best to write a content, how to optimize your website so that search engine can identify each and every content within your website (SEO optimization), how to rank up website in search engines like Google etc., it is better you join No.1 Internet Marketing Training program known as Wealthy Affiliate. You can join Wealthy Affiliate totally free of cost. You can also get 2 free website from Wealthy Affiliate. So, you no need to find other companies, just join Wealthy Affiliate, create free website and learn to gather traffic in advance way. You can find more details about Wealthy Affiliate and link to join it by clicking àHEREß  
Step 3:- Apply for Google AdSense and find other possible way to earn money from your website:-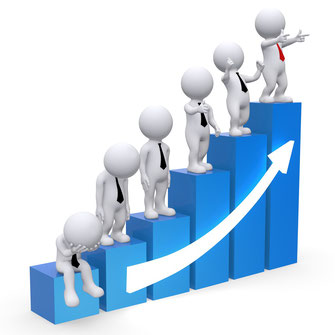 Once you fully step up your step 1 and 2, now its time to earn money from your website. In order to earn from advertisements display in your website, you can apply Google AdSense by using this link:-https://www.google.com/adsense/
Google AdSense is just a one part to earn from your website. There are other various ways to earn money from your own website like applying for advertisement with other companies, selling your own stuffs (if you have) through your website, getting commissions from big companies like Ebay and Amazon by posting affiliate link of their products and selling stuffs through your website, by selling videos, by converting your visitors into affiliate and referrals into the programs from which you will get commissions and much more. And you will learn these all ways to earn money from your website just by joining one company and that is "Wealthy Affiliate".
So, what you are waiting for?
Click àHEREß  in order to find more details about Wealthy Affiliate, in order to join it and create your own free website within it and start to earn real money by doing real online work.
We love to hear from you. So, please feel free to leave the comment below.
We will be happy to help you.