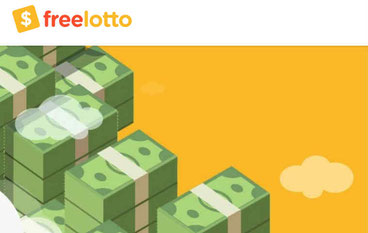 As per our research, we have found lots of FreeLotto.com complaints. Lots of people have complained that they receive the email from FreeLotto.com claiming they win some cash and prizes and they have to send money in order to get that winning prize. However, when people send money, they didn't get their winning prize.
On the other hand, FreeLotto.com has denied those emails are from them. Even in the official website of FreeLotto.com, they have warned people to be careful with such emails and SMS since those are not from FreeLotto, instead, are from scammers.
FreeLotto.com is a registered company under name PlasmaNet Intl Limited and has been listed in BBB where it has received 3 stars which is not bad at all. In BBB forum also, it has got some complaints but it seems it has resolved most of those complaints.
In BBB forum, you can find out lots of people have complained that FreeLotto promised them they are a CERTIFIED WINNER of one of the products listed on the form. All they had to do was fill out the form and submit that with their personal information. Most of the people followed that but later on, they knew they were not qualified to claim the promised product because they were already a registered member of the company which may be a subsidiary of PlasmaNet, Inc. So, people have blamed FreeLotto for conducting fraud by promising them they are Certified Winners in order to gain their personal information. People have complained that FreeLotto may sell that personal information to a third party, as no prize is awarded as promised.
But, FreeLotto didn't agree that and has mentioned that offer was promotional sweepstakes allowing new FreeLotto registrations an opportunity to win one of the prizes in Sweepstakes and the eligibility requirements were clearly available within the promotion and included.
Conclusion
Aforementioned, you can find multiple complaints against FreeLotto. However, we have also found the response from the team of FreeLotto to resolve those complaints. So, at least this shows the customer service of FreeLotto is not so bad.
FreeLotto has provided clear information about its company such as its company's address, company's registration details, owner details and so on. It has been listed business in BBB under PlasmaNet Intl Limited where you can find the chief financial officer of this business is Mr. Carl Allison and the company address is 420 Lexington Avenue, Suite 2435, New York, NY 10170 and company's phone number is (212) 931-6760. So, at least it has shown clearly who and from where is operating and running FreeLotto.com which doesn't happen with scam sites.
However, as we have mentioned above, there are lots of complaints against this company. So, we suggest you be cautious while using this Free Lotto.
Here, instead of concluding either is a Free Lotto scam or legit, we only provide the truth which we have found against this company through our Free Lotto review here. So, on the basis of this truth, now it's up to you to conclude either is a FreeLotto.com scam or legit.
It will be more helpful for us to identify either is a FreeLotto scam or legit if you can share your experience with FreeLotto using our comment section below. So, we request you to share your opinions, your own FreeLotto.com reviews using our comment section below so what we can find out both pros and cons of FreeLotto.
---
If your friends and families want to find out either is a FreeLotto.com scam or legit, then you can share this FreeLotto review with them through your social media accounts:-
---
Popular Posts of Our Website:-