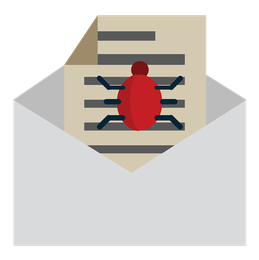 If you have got the message which claims you can earn $450 per week or even more by putting the Coca-Cola advert sticker on your car, bike, truck and so on then you must know that is nothing other than a scam.
The purpose Coca-Cola Sticker Advert message is to scam you but not to pay you anything. Instead, the scammer who is responsible for sending this message will make money but you will end up losing your money instead of making anything. How? Well, let's find out in detail below. But before that, first of all, let's find out the sample of such scam message as below.
Example of Coca-Cola Sticker Advert Fraudulent Message:-
"FRM: David Rodriguez
MSG: Hello, Coca-Cola would like to use your car for an advert and will be paying you $450 per week for allowing us to install a small STICKER advert on your car/bike/truck.
Reply YES to proceed if you are interested Thanks"
NOTE: The details in the above message sample may be impersonated.
Above is just one example of these kinds of hoax messages. However, cybercriminals can send different kinds of messages but with the same motive. So, never fall into any messages which claim you can make an unbelievable amount of money for almost doing nothing or doing a very simple task such as, $450 per week just for installing a small STICKER advert on your vehicle.
Now maybe you want to know how these scammers can get any benefit by letting you wrap the sticker on your vehicle. Well, let's find out the motive behind these kinds of phishing messages as below.
What is the motive behind these kinds of phishing messages?
Of course, the motive of scammers is always to scam you, to make money out of you.
These kinds of scammers make money by selling your personal information which you may provide to them when they ask for it. Once you reply to the messages send by cybercriminals, the first thing they ask you is to send them your personal and financial information. Once they got your personal and financial information, they just sell that to the third parties and make money from that. On top of that, they will also try to hack your financial information to steal your money.
These cybercriminals won't stop there. They will also try to trick you further to steal your money. For example, those who have received this Coca-Cola Sticker Advert message and followed the instruction given by these cybercriminals by wrapping the Coca-Cola Advert Sticker on their vehicle, they have received the fake cheques. When these cybercriminals send those fake cheques, they have asked those potential victims to take their share of money and wire the rest to a graphic designer or give it to someone else. But, those who followed that, they found the cheques are fake since those cheques get bounced. While those people process for cheque clearance, they found that the wired money went to the scammers. Those potential victims have left to pay back the bank the wired amount and other charges associated with the processing of the cheque. So, this is how the scammer behind the "Coca-Cola Advert Sticker" message is making people fool and stealing the money.
Never provide your credit card information to these kinds of scammers. Once cybercriminals find your credit card details, they will keep on charging your credit card randomly until your credit card run out of money. So, if you have already provided your credit card information mistakenly to these cybercriminals, we suggest you immediately contact your bank or credit card company and tell them to cancel your credit card and provide you the new one.
These kinds of messages also may contain some files attached to them or links to click there. Never download such files from such messages because those may contain some malware or virus which can harm your device or even can hack your device to get your personal information. Also, never click any link provided in such messages because when you click such links and visit some websites, then such websites also may contain some malware or viruses which can harm your device.
Actually, you should not follow any instruction provided in such scam messages. Instead, you should just delete them.
---
Now you are clear about the Coca-Cola Advert Sticker scam. So, please spread the awareness about this scam by sharing this post with your friends and families through your social media accounts.
---
It will be our pleasure to have a comment from you. So, please feel free to leave your comment below if you want to report about Phishing messages (reports with the sample of Phishing messages will be more better). You can also comment below if you have any queries related to the online work and business industry.
We will be more than happy to help you and hear from you.
Good Luck!
---
Related and Popular Posts of Our Website:-