If you ever receive a message claiming you have own $750,000 USD or even more on behalf of Powerball Email Lottery send by Powerball PowerPlay, then you must know that is nothing other than a scam.
You can find the example of such messages below.
We advise you not to follow any instructions on such messages. Why? Well, you will find out that within the "What is the Motive Behind Phishing Messages like Powerball PowerPlay?" caption below. But before that, first of all, let's find out some samples of such messages.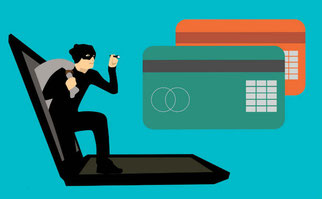 Examples of Powerball PowerPlay Email Lottery Scam Messages:-
"From: SHRAGER, DREW M <dshrager@email.sc.edu>
Subject: WON
Powerball PowerPlay
Congratualations!!
You have won $750,000 USD on behalf of Powerball Email Lottery, Kindly send your Full Name and Phone Number for claims.
Yours Sincerely,
Mr. James L. Christensen"
OR
"You have won $750,000 USD on behalf of Powerball Email Lottery, Kindly send your Full Name and Phone Number for claims.
Yours Sincerely,
Abbigayle Rochester"
OR
"From: POWERBALL LOTTERY <powerballtdepts@outlook.com>
Subject: Re: WON
POWERBALL_PP
POWERBALL LOTTERY
office on 2146 Harry 
Place Kings Mountain
website:https://www.powerball.com/
Attention Beneficiary:
We the officials of the International Awareness Promotion Department of the Powerball Lottery wish to Congratulate you on your winnings. Powerball is an American lottery game offered by 44 states, the District of Columbia, Puerto Rico and the US Virgin Islands. It is coordinated by the Multi-State Lottery Association, a nonprofit organization formed by an agreement with US lotteries, You became a winner of this prize via internet randomized process balloted from major search engines world wide. You can now begin the final step of the claims process, which is the delivery/shipping of your winnings to you. Your winning prize has been verified and approved for payment by this Department. Your Profile (Form) has also been received and filed along with other winning documents for Record Purpose.
Due to your Location from the Powerball Lottery United promotion Board, your winning package has been sent to the GLOBAL COURIER SERVICE which is a logistic courier company, Below are Contents of Parcel to be received;
1. Winning Certificates From Powerball Lottery Promotion Board 
2. Winners Cheque For The Value Of $750,000.00
You are requested to contact registered affiliated delivery company Via Email with the contact information below for further instructions on how to deliver your prize to you.
GLOBAL COURIER SERVICE
Mr. Robert Bolster
General Dispatch Manager
Email: net.globalcourier@gmail.com
CONTACT COURIER FOR DELIVERY WITH YOUR FULL DETAILS;
Full Name: 
Contact Phone Number: 
Delivery Address: 
Reference Number: UM/4R-654-65735
You should keep your winnings confidential so as to avoid double claims. Have a nice day.
With Regards.
Mr. James L. Christensen
PowerBall Lottery
Head Of Operations"
NOTE: Above contact details may be impersonated.
---
Above are just a few examples. These kinds of scammers always change their way to scam people. They always try to trick people by sending email in the name of reputed companies so that they can easily make people fall into their trap. Most of these phishing messages always ask for your personal details. Do you know why? Well, let's find out in detail below within "What is the Motive Behind Phishing Messages like Powerball PowerPlay" caption.
What is the Motive Behind Phishing Messages like Powerball PowerPlay?
The main motive of these cybercriminals is to get your personal information as well as to steal your money by tricking you. They can make money by selling your personal information like email address, ID details, financial details and so on to the third parties and make money from that. That's why they always ask you to send your personal details in those messages.
Never ever provide your credit card information to these kinds of scammers. Once cybercriminals find your credit card details, they will keep on charging your credit card randomly until your credit card run out of money. So, if you have already provided your credit card information mistakenly to any of these cybercriminals, we suggest you immediately contact your bank or credit card company and tell them to cancel your credit card and provide you the new one.
These kinds of messages have also some files attached to them or links to click there. Never ever download such files from such messages because those may contain some malware or virus which can harm your device or even can hack your device to get your personal information. Also, never click any link provided in such messages because when you click such links and visit some websites, then such websites also may contain some malware or viruses which can harm your device.
These cybercriminals will also try to steal the money from potential victims by asking them to send some money in order to pay some fees or tax to release the winning amount. However, if you send them your money, they will just vanish with your money. So, never ever send any money to them. Real lucky draw companies will never ask you to send any money in order to pay some fees or tax to get the winning amount. Instead, they will cut the necessary fees just from your winning amount and send you the remaining balance. So, all the lucky draw companies which ask you to pay money first to release the winning amount are scams.
Actually, you should not follow any instruction provided in such scam messages. Instead, you should just delete them.
---
Now you know about the Powerball PowerPlay Email Lottery scam. So, please spread awareness about this scam by sharing this post with your friends and families through your social media accounts.
---
It will be our pleasure to have a comment from you. So, please feel free to leave your comment below if you want to report about Phishing messages (reports with the sample of Phishing messages will be more better). You can also comment below if you have any queries related to the online work and business industry.
We will be more than happy to help you and hear from you.
Good Luck!
---
Related and Popular Posts of Our Website:-
# How to Identify the Scams by Yourself?
# Examples of Phishing Emails and Messages
# Coca Cola Asian Promotion 2019 Lottery Scam
# Scam Messages Sent from Addresses @vzwpix.com
# Sprint World Apps Intl Ballot Award Phishing Message
# Coca-Cola Mobile Draw 2018 UK Lottery Scam
# ICC Cricket Council Mobile Draw Lottery 2019 Scam
# VIBER International Balloting Award Programme Lottery Scam
# MERMAID NEW EVIDENCE: Real mermaids caught on camera Scam
# Beware of Momo Challenge Video Inserted into Children's Videos such as Baby Shark, Peppa Pig
# 2019 Pepsi Promo UK or Pepsi International Mobile Draw in the UK Scam
# List of Good and Trusted Online Works and Businesses
# Why is Wealthy Affiliate Our #1 Recommendation to Make Money Online?