Click to rate this organization, product, or online activity!
TrueMine.io Review: It's a Scam Cloud Mining Site
---
Don't go after Hong Kong registration document in the name of TrueMine Limited. Don't believe the claim made by TrueMine.io because TrueMine.io is a scam site. Yes, TrueMine is a scam site, not any cloud mining site. Even we are sure it is not doing any cloud mining anywhere like it is claiming.
Now you may be want to find out why we are saying True Mine is a scam, what makes TrueMine.io a scam site, why TrueMine is not a real clouding mining site, what is TrueMine.io in real and so on, right? Well, we are definitely going to provide the answers to these queries here within our TrueMine review. So, your search for TrueMine reviews to find out either is TrueMine a scam or legit ends here. OK, let's begin with our True Mine review.
What is True Mine and why is True Mine a scam?
TrueMine.io is a site claiming to be a cloud mining site where members can invest money and it will pay them up to 0.5% hourly profit for one year on their investment amount. Now, this statement itself makes it a scam because the real cloud mining sites like Genesis Mining never can afford to pay such a high amount of guaranteed return hourly. Actually, none of the mining technology can produce such a high amount of profit hourly. So, this proves TrueMine is lying about its business.
---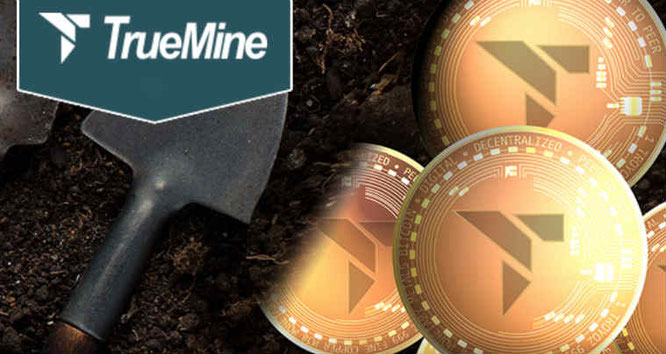 True Mine login and join in link:- TrueMine.io (Not recommended to join, it's a scam)
---
TrueMine.io is a fraudulent website, a Ponzi Scheme
We already made you clear that TrueMine is not doing any cryptocurrency mining, instead, it is just operating a Ponzi scheme which means an illegal and unsustainable scheme. If you don't know what is Ponzi scheme, then you can click >HERE<
The Hong Kong registration is only for tax purpose which is very easy to register. Lots of people have registered a company in Hong Kong by providing third-party identity as well as fake address. Even that registration is only for tax purpose but not a license to run an investment company. So, that registration document is not the proof of legitimacy. Don't fall into that trap.
TrueMine is also a Pyramid scheme because it is claiming to pay referral commission up to 3 level downlines without selling any real products or services. Any MLM structure which pays affiliate commission up to multi-level downlines without selling any real products or services falls into an illegal scheme category known as a Pyramid scheme.
Now it is clear that TrueMine is a scam. So, we have listed it in our Bad and Scams category.
Actually, legal authorities have already issued a warning to stay away from companies like TrueMine. It is crime to involve in these kinds of companies.
Scam companies like TrueMine always show you the easy way to make money, but none of them are real. However, if you are ready to do some work, then there are plenty of genuine ways to make money online some of which we have listed on this page:- newsonlineincome.com/legitimate-work-home-businesses/
After doing lots of research on various kinds of online works and businesses, we come to the conclusion that blogging is the best way to make money online. But, lots of people think blogging is very difficult and they need to have technical knowledge for that. Well, that is not true. If you join the No.1 rated online business training program known as Wealthy Affiliate, then you can easily make money from blogging without having any technical knowledge. If you are interested, then you can find more details on Wealthy Affiliate by clicking >HERE<.
---
Please feel free to share this True Mine review with your friends and families through your social media accounts to make them aware of this TrueMine scam:-
---
Do you want to say something about TrueMine Limited or want to provide your own True Mine reviews? Do you need our help in relation to online work and business industry or to investigate online businesses? If so, then please feel free to leave your comment below.
We will be more than happy to hear from you and help you.
Good Luck!
Click to rate this organization, product, or online activity!