Click stars to rate this organization, product, or online activity!
Yes, HobbiLaunch.com is a scam, there is no doubt on that. Now, maybe you are thinking why is HobbiLaunch.com a scam, what makes Hobbi Launch a scam, what is HobbiLaunch.com in real and so on, right? Well, you don't have to search any other HobbiLaunch.com reviews to find out the answers to these queries because here, within our Hobbi Launch review, we are going to provide the detailed answers to these queries, the complete truth about HobbiLaunch. So, let's begin with our HobbiLaunch.com review.
What is Hobbi Launch? Why is HobbiLaunch a scam?
HobbiLaunch is a fake online store which is claiming to sell the items like blankets but not delivering those items after people purchased from this site. It is stealing the money of people by not delivering their purchased items which obviously makes it a scam. However, there are lots of other factors which make Hobbi Launch a scam about which you can find the details as below.
---
Related and Popular Pages of Our Website:-
---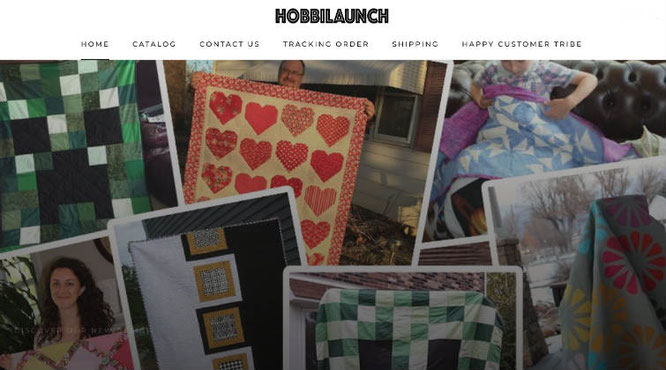 Hobbi Launch website link:- HobbiLaunch .com (Do not purchase items from this site, it's a scam)
---
HobbiLaunch.com is a fraudulent website
Aforementioned, we already made you clear that HobbiLaunch is a fraud website because it is not delivering the purchased items to its clients. You can find out the HobbiLaunch complaints all over the internet for not delivering the purchased items to its clients. Even BBB has already confirmed that other scam sites such as Gigiblanket, WeirdoStuff, Cottonzily, Goodszily, and Farmzily are linked with Hobbi Launch. Since all of these sites are already proved to be a scam, so there is no doubt that HobbiLaunch is also a scam which may be operating by the same scammer.
Actually, we have already reviewed lots of scam online stores, so we can identify either any online stores are scams or not just by looking at them. Some of the scam online stores that we have already reviewed are UbootDeal, BoseEShops, FGVips, Rbeall, Wowm, MusicEnjoyStore, ShopByHot, Eccoemall, OutdoorsWell, TheTrendyDealStore, FineFurnitureu and so on.
Before you purchase anything from any online store, you also should check the contact details of that company. Legit online store sites always provide the detailed contact information including the address of the company and their phone number. But the scam online stores like HobbiLaunch never provide any contact details. HobbiLaunch even has concealed its owner's name and company's address on its WHOIS details.
Another way you can find out either Hobbi Launch is a scam or not is by checking the trust seal logos which it has provided on its website. The trust seal logos of Norton Secured and Google Trusted Score which is provided on the check out pages of HobbiLaunch are not clickable. The real trust seal logos must be clickable so that anyone can click those logos which will direct to the official website of respective trust seal providers in order to verify those trust seals. So, this proves HobbiLaunch is providing the fake trust seal logos. Now, this is a solid proof which proves HobbiLaunch is a scam because none of the legit companies will provide fake trust seal logos on their website.
If you have purchased anything from HobbiLaunch using PayPal, just open a dispute through the PayPal to get a refund. If you have purchased any items from HobbiLaunch using your credit card, then immediately contact your bank or credit card company and ask them to help you for a refund. If they are unable to refund your money, at least tell them to help you to secure your credit card because these kinds of scam online stores also can charge your credit card randomly without your consent to steal your money.
Now, it is clear that HobbiLaunch.com is a scam, so we have listed it in our Bad and Scams category.
---
Please feel free to share this Hobbi Launch review with your friends and families through your social media accounts to make them aware of this Hobbi Launch scam:-
---
Do you want to say something about HobbiLaunch or want to provide your own HobbiLaunch reviews? Do you need our help in relation to online work and business industry or to investigate online businesses? If so, then please feel free to leave your comment below.
We will be more than happy to hear from you and help you.
Good Luck!
Click stars to rate this organization, product, or online activity!