Click stars to rate this organization, product, or online activity!
Warning! TheTrendyDealStore.com is a scam because it has everything that scam e-commerce sites have but doesn't have even a single thing that legit e-commerce site should have. Well, now maybe you want to find out what are those things which make TrendyDeal a scam, why is TheTrendyDealStore.com a scam, what is TheTrendyDealStore.com in real and so on. Well, definitely you are going to find out that within our TheTrendyDealStore review here. So, without any further delay, let's begin with our The Trendy Deal Store review.
What is The Trendy Deal Store? Why is The Trendy Deal Store a scam?
TheTrendyDealStore.com, which is also known as TrendyDeal claims to be an e-commerce website selling various kinds of items at a very cheap rate, even it has claimed to give the items free of cost. Now, you must be sure that none of the legit e-commerce sites will give you items free of cost. None of the e-commerce sites are opened to do the charity, instead to make money. However, to get those free items, you have to provide your credit card information and also pay shipment fees. Well, till date, these kinds of things only happen in scam sites, not in legit ones.
Still confused? Well, find out more explanation to figure out why is TheTrendyDealStore a scam in our TheTrendyDealStore.com review below.
---
Related and Popular Posts:-
---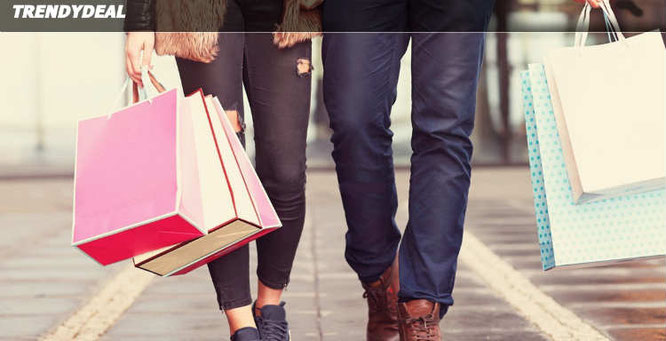 TrendyDeal login and join in link:- TheTrendyDealStore.com (Don't join or purchase items, it's a scam)
---
TheTrendyDealStore complaints also make the Trendy Deal a scam
Well, when we check the complaints against some company, we don't only take complaints into consideration but we also check the balance between the complaints and positive reviews on that company because every company has complaints, even the legit ones. However, good companies will have fewer complaints and more positive reviews. However, if the volume of complaints beats the positive reviews, then we must know that company is not doing good. In the case of TheTrendyDealStore, even it is very easy to say this company is doing very bad because there is not any positive TheTrendyDealStore reviews but the bunch of TheTrendyDealStore complaints. So, this proves The Trendy Deal Store is not doing good for its users.
The users of TheTrendyDealStore have complaints that they haven't received their items after they purchased from this company. The users have complained that this company always gives an excuse to extend the delivery date but never send the items that they have purchased.
Users have already waited for more than a month but they never receive their order. This company always give them some excuse to extend the date of delivery. For example:- It may email you and tell you that your parcel may have left at the local courier station or with a neighbor in error and ask you to check there. It may again reply you and tell you that your parcel was lost in local courier services, so it will send that again and you have to wait some more days. If you wait again, then it may again send you an email saying your ordered items should be arrived in the next 7-10 working days with gifts and so on. So, after users purchased from this site, they have only got these kinds of excuses but never have received their items. If this happens with a few numbers of users, then also we can consider that. But, it is happening with almost all users. So, this is a big warning bell which proves TheTrendyDealStore is not here to sell the items but to scam people.
In the website of TheTrendyDealStore, they have mentioned that they will deliver the items within 15 working days maximum, even within 8 working days in the USA. But, the users have been waiting for their items for more than a month and still haven't received their items which once again prove The Trendy Deal Store is a scam.
If you check the whole website of TheTrendyDealStore.com or its WHOIS details, you can't find out any information about who and from where is operating and running The Trendy Deal Store. This happens only with scam e-commerce websites. The legit e-commerce website never hides their company's location or owner's name. So, this again proves the TrendyDeal is a scam.
The legit e-commerce website will give you an option to make the payment in a secure way, not only with direct credit card. However, if some e-commerce sites only provide you the option to purchase from credit cards, then you need to be doubtful there because it is very easy to misuse the credit card information. Lots of the scam e-commerce websites have also found to be charging the credit card of users randomly without their consent. So, if you ever have purchased anything from scam sites or just provide your credit card information there, immediately contact your credit card company or bank and follow their instruction to save your money.
Although TheTrendyDealStore claims they are McAfee secured, when we check at McAfee's website located at www.mcafeesecure.com, we are unable to verify thetrendydealstore.com has a valid McAfee Secure certification. So, this is again another warning bell.
TheTrendyDealStore is not alone. You can find multiple similar kinds of scam sites. Even we have already reviewed lots of these kinds of scam sites some of which are:- XToolBuy, FineFurnitureu, Pickido, Gamiss, KeysNodes, Flamenx, Mocelli, LucanLorenzo, Imixers, Homeap, KitchenAidfs, HomeapShop and so on.
Since we have already reviewed multiple similar kinds of scams, so now we can easily spot these kinds of scams. So, there is no doubt for us to declare TheTrendyDealStore is a scam. That's why we have listed TheTrendyDealStore within our Bad and Scams category.
---
Please spread the awareness about this TheTrendyDealStore scam by sharing this Trendy Deal review with your friends and families through your social media accounts.
---
Do you want to say or report something about TheTrendyDealStore? Do you want to provide your own TrendyDeal reviews? Do you need our help in relation to online work and business industry? If so, then please feel free to leave your comment below.
We will be more than happy to hear from you and help you.
Good Luck!
Click stars to rate this organization, product, or online activity!