Click to rate this organization, product, or online activity!
Gits8 Review: Is Gits8.com a Scam or Legit?
---
Are you searching for Gits8.com reviews to find out either is Gits8 a scam or a legit, what is Gits8.com in real and so on? If so, then you have landed in the right place because here, within our Gits 8 review, we are going to provide the complete truth. So, let's begin with our Gits8.com review.
What is Gits 8? Either is a Gits8 scam or legit?
Gits8 claims to be a site where people can make up to $2500 per month by completing tasks. But, even you work with established survey/task sites like ClixSense, PaidViewPoint and so on, then also you can't make even near to $10-$100 per month. So, its claim of earning $2500 per month by completing the task doesn't sound real. So, is that mean Gits 8 a scam? Well, you will find that later within our Gits8.com review here. So, let's continue with our Gits8 as below.
---
Related and Popular Pages of Our Website
---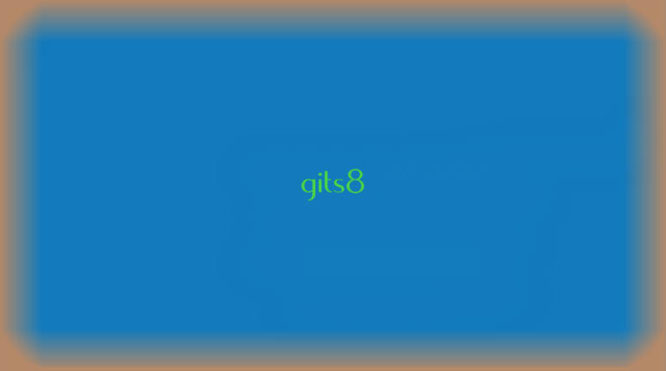 Gits8 login and join in link:- Gits8.com (Not recommended to join)
---
Actually, we don't recommend Gits8. You can find the reason below.
Yes, we don't recommend Gits8 because we find lots of flaws with this site which are:-
It hasn't mentioned about its owner and about its company's location anywhere on its website. When we checked those details on WHOIS, we find out that it has concealed the owner's name and company's address within WHOIS as well. So, this is the big warning sign because legit sites always provide the clear owner information and their company's address but none of the scam sites revealed such details.
As we have mentioned above, it has made lots of unrealistic claims such as claiming to make $2500 per month is not realistic for any survey/task site, at least not for the legit survey/task sites.
Gits8 asks too many personal details before you can join this site such as it asks your phone number, Facebook account as well as bank details. None of the legit survey/task sites ask those details to subscribe with the site.
It asks you to click the AdSense ads to complete the registration. However, it is against the AdSense rule to ask anyone to click the AdSense ads in the name of the task. So, it is hard to believe some site which is doing something against the rule of the reputed company like Google AdSense.
It claims to pay $3.5 by clicking one AdSense ad. Well, AdSense doesn't pay $3.5 per click for clicking such kinds of ads. So, from where it can pay $3.5 to its users? What is its income source?
All the tasks provided by Gits8 is completely unrealistic because it claims to pay up to $8 for sharing on social media sites. Well, that is too much and none of the legit companies can get any benefit by paying $8 for social media sites/apps sharing.
The Gits8 site is full of AdSense ads. Even it has placed the AdSense ads very near to each other, almost in the same place which is against the rule of AdSense. Anyway, it looks like it doesn't care about any rules and regulations.
It doesn't matter either Gits8 pay or not because even the scam sites pay at starting for some months to lure more people into their site. However, it seems Gits8 will not pay to anyone due to its bogus claim to pay the high amount for the simple tasks. On top of that, giving lots of personal details including the bank details to some site prior to the registration is not a good idea as those sites can misuse those personal details.
Actually, none of the legit sites ask such personal details to register which makes us doubtful about Gits8. On top of that, hiding owner details and the company's address is again another warning bell. And then claiming to pay $3.5 just for completing the simple task like clicking on AdSense ads is way too much because no one will earn $3.5 per click from AdSense ads. So, from where it can pay such amount to its users. What is its income source? So, there are lots of warning bells ringing around Gits8. It's better to stay away from this site. That's why we have listed Gits8 within our Not Recommended sites list which means we don't recommend Gits8.
---
If you want to share this Gits8 review with your friends and families through your social media accounts, then please feel free to do so:-
---
If you want to report anything related to Gits8 or want to provide your own Gits8 reviews, then please feel free to leave your comment below. You can also comment below if you need our help in relation to online work and business industry.
We will be more than happy to hear from you and help you.
Good Luck!
Click to rate this organization, product, or online activity!