Click to rate this organization, product, or online activity!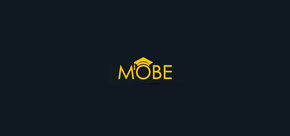 Yes, MOBE has been shut down by FTC (Federal Trade Commission).
From starting, we have never recommended anyone to work with MOBE and now it is confirmed that our decision was right. You can find our previous review on MOBE by clicking >HERE<. Now let's find out why did FTC shut down the MOBE?
Why did FTC shut down the MOBE?
The majority of members who join the MOBE and buy its membership have lost their money instead of earning from it. So, many consumers file complaints with FTC claiming that they have paid several thousands of dollars in a hope of earning a good amount of money because MOBE made them believe that they can earn a good income by investing more in their training program. MOBE claimed that they will show them secret formula or the method of making very good income online if they keep on paying in their program. But, the consumers who purchased the MOBE system complained that they didn't make the promised income and MOBE always asked them to invest more and more money into their program
Consumers also complained that MOBE teaches them to make affiliate who are also willing to pay more money in this program in order to make money from it. So, their secret formula to make money online turns out to be nothing than investing in their membership program and find other to invest in the same way you did to make affiliate commission. Other few consumers who made money have also complained that they only able to recovered what they have paid to this system.
If the company doesn't offer any real value products or services and only rely on selling affiliate membership program to make money, then that company is definitely not a legal company. If a company is luring people by showing the big dream and let them pay more money by promising them to earn huge amount of money and at the end, if the majority of those members can't earn money from that company, instead, lost their paid fees, then definitely that company is not legal. And according to the complaints received by FTC, MOBE is doing these every illegal thing. So, there is no surprise to find out that FTC has shut down the MOBE.
According to FTC press release, some people even have lost up to $20,000 in MOBE. FTC has also mentioned that MOBE refused to refund the money although it claims the money back guarantee for those who can't make money in this system. In order to find out in detail why did FTC shut down the MOBE, you can click >HERE< to read the press release published by FTC.
MOBE has many names and it seems they changed their names often to stay away from the legal problems. Some of the names that MOBE had:-
My Online Business Education
My Online Business Empire
My Own Business Education
MTTB
This is the reason why we suggest everyone find out such online business training program which is transparent and which shows everything before you join the system. For example, our No.1 recommended online business training program is Wealthy Affiliate which is online from 2005 with lots of positive reviews from its consumers. It doesn't let you pay any additional fees than what you know before joining its system. It even offers you free membership which you can join without any cost and find out what it offers by taking 10 basic lessons free of cost. If you like the system, then either you need to pay $49 per month or $359 per year. Addition to that, you need to pay $13 to $15 per year for the domain, that's it. There is not any other hidden fees or extra charges that you have to pay to Wealthy Affiliate. You will not only get the training but will also get full hosting for 25 websites within the same amount of premium membership fee.
How will you make money from Wealthy Affiliate?
You will make money from Wealthy Affiliate by taking its training where you will learn to make a website in your own subject of interest and make money from that. Although it sounds difficult, it is not because it provides step by step training from where you can make a website very easily and make money from that website without having any technical knowledge. In order to find out our detailed review on Wealthy Affiliate, you can click >HERE<.
---
Please feel free to share this post on MOBE through your social media accounts to make your friends and families aware of companies like MOBE:-
---
Do you want to report something about MOBE? Do you need any help from our side in relation to online work and business industry? If so, then please feel free to leave your comment below.
We will be more than happy to hear from you and help you.
Good Luck!
Click to rate this organization, product, or online activity!