Click to rate this organization, product, or online activity!
What is Difbux? Is Difbux.com a Scam or a Legit?
---
Are you searching for Difbux reviews in order to find out either is Difbux a scam or a legit? Well then, although it is paying, we don't recommend it. But, since it is paying till the date when we are making this Difbux.com review, so we can't call it scam, but we don't recommend it. Why? You can find that in detail within our DifBux review as below.
So, what is Difbux.com in real?
DifBux is a PTC (Paid To Click) site. If you don't know what is PTC site, then you can find the details by clicking this link:- newsonlineincome.com/2017/02/18/what-is-ptc-sites/
In PTC site category, DifBux is a bux model PTC which means PTC site with facility to rent referrals.
OK, we will explain you more about Difbux within our Dif bux review as below. But, before that if you want to take a look at our list of recommended legit online work companies or want to take a look at our top recommendation to make money online, then you can click the following respective links:-
1. List of good and trusted online works:- newsonlineincome.com/legitimate-work-home-businesses/
2. List of risky, but popular and paying companies:- newsonlineincome.com/work-home-reviews/
3. Detail review of our No.1 recommended company, WA:- newsonlineincome.com/wealthy-affiliate-review/
OK, now let's begin with our Difbux.com review as below in order find out what is Dif bux in detail.
---
---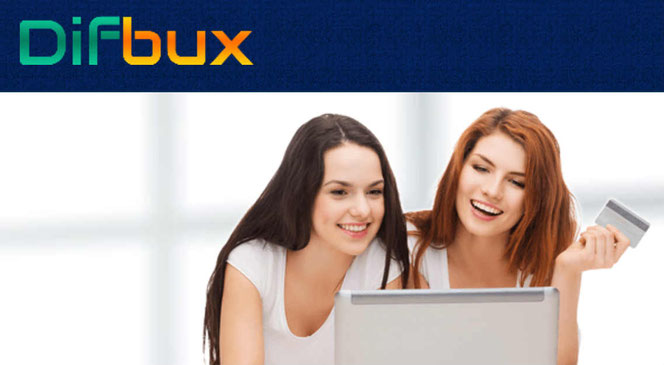 Difbux login and join in link:- https:// difbux. com/ (Not Recommended to join)
---
What is Difbux and why don't we recommend it?
Aforementioned, Difbux is a bux model PTC site where members can earn money by viewing ads and referring people or by renting referrals. However, the problem in the bux model site is the renting referrals which never are the real people like the site claims, but instead are the bots which will act according to the desire of the admin. So, the main plug of your earning system will be always in the hand of admin. However, you can find the lots of marketing strategies to earn by renting referrals, but also if sites stop to make profit, they will just cover that by decreasing the click through rate of rented referrals and members will lose the money.
Even in established PTC sites, we never recommend renting referrals because most of time people end up losing money by renting referrals. On other hand, those PTCs which provide the good rate of return by renting referrals are the ones which always collapsed soon. So, either way, renting referrals is not a good idea in any PTC sites. More than that, even it is hard to say anything about new PTC sites like Difbux without testing them for 2 years because more than 99% PTC sites have always failed and shutdown without paying members within 2 years. This is the one reason why we don't recommend new PTC sites. However, if we find clear details of new PTC sites, then at least we can suggest PTC lovers to work with precaution in those new PTC sites, but in case of Difbux, we don't recommend it completely.
So, why don't we recommend Difbux completely?
Like we have mentioned before, it is hard to trust any new PTC sites, but at least we can consider them to test for 2 years if they have provided every details clearly, but in case of Difbux, the owner details are not clear.
Not only in PTC sites, but it is very important to have clear owner details in every online work companies. Actually, none of the legit online work companies have hide their owner details till date, but only the scam companies have hide their owner details. Specially in PTC industry, all sites which haven't shown their clear owner details have always turned into scam. So, it is hard to believe Difbux because it hasn't provided any detail information about who and from where is operating the website within its website and those information are also hidden within its WHOIS details. If some owners have good intention to operate a good website, then why they want to hide their information from public even within WHOIS details? Actually only those who have past record of involving with scam companies or who have intention to scam in future want to hide their owner details.
If you check the advertisements within Difbux, majority of those ads, specially high value ads are self-sponsored ads, which make their system more unsustainable because if they keep on showing their own ads instead of ads from the advertisers, they will broke soon. Many PTC sites which use to show high value self sponsored ads have been always collapsed and in case of Difbux, even the owner details are also not clear. So, we don't recommend anyone to work in Difbux. However, it is completely upto you either you want to work in it or not. But, at least we suggest you not to invest the money more than you can't afford to lose within Difbux.
---
Please feel free to share this Difbux.com review with your friends and families:-
---
Your comments are valuable for us. So, please feel free to leave your comment below if you have to say anything about Difbux or want our help in relation to online work industry.
We will be more than happy to hear from you and help you.
Good Luck!
Click to rate this organization, product, or online activity!