Click to rate this organization, product, or online activity!
What is BitWise.biz? Is BitWise a Scam or a Legit?
---
Are you searching for the Bitwise reviews in order to find out the answers of queries like what is Bitwise in real, either is Bitwise scam or legit, either is there any Bitwise complaints or not, either Bitwise pays its members or not and so on? If so, then you are absolutely in the right place because here, within our Bitwise review, we are going to provide you the complete truth about Bitwise.biz. Actually, we have listed Bitwise within our not recommended online work companies list. You can find the reason for not recommending Bitwise within our Bitwise.biz review as below. However, before that, if you want to find out what kinds of online work companies we do recommend, then you can find the list of our good and trusted online work companies by clicking this link:- newsonlineincome.com/legitimate-work-home-businesses/
Among all online work companies, we recommend Wealthy Affiliate as a No.1 online work company because you will not only earn within Wealthy Affiliate, but by following the lessons of Wealthy Affiliate, you will learn all expert online business skills so that you can earn on regular basis by doing any kinds of legit online works and establish full time online income for your lifetime and can quit your job. You can find our detailed review on Wealthy Affiliate by clicking this link:- newsonlineincome.com/wealthy-affiliate-review/
OK, now let's begin with our Bitwise review in order to find out what is Bitwise in real.
---
---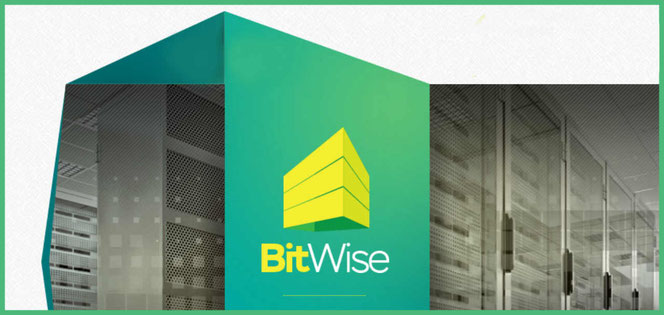 BitWise login and join in link:- https:// bitwise. biz/ (Not recommended to join)
---
What is Bitwise and why don't we recommend it?
BitWise.biz is nothing but a Ponzi scheme in the name of cloud mining because the rate of return which they are offering on the investment amount is not a sustainable rate which can't be covered by any Bitcoin mining process. Bitwise also fails to provide the real physical location where they are mining Bitcoins.
The owner detail of Bitwise is also not clearly mentioned in their website. If online investment companies are not upfront about the owner details, then that is already a red flag. Instead of providing real owner details, they have provided registration document of UK Companies House which is just for a tax purpose, not the license to run an investment or Bitcoin mining company. Actually, in the past tons of sites which use to have registration document from UK Companies House have been already collapsed and turned into scam which proves that document is nothing. No one can catch them through those documents if they want to turn into scam in the future.
If you pay 20 GBP, then you can simply register company in UK Companies House for which even you no need to have a real address, but any virtual (rental) address will be sufficient. Actually the address, 1 Bell Street, Maidenhead, Berkshire, England, SL6 1BU, which Bitwise has provided as their company address is the address which you can rent to register company from this website:- www.regus.co.uk/virtual-office. Most of the online investment companies, or let's say Ponzi schemes always register within UK Companies House in order to make people confuse.
We can say Bitwise is a Ponzi scheme because they are offering upto 0.5% hourly return, which means 12% daily return on the investment amount which none of the Bitcoin mining or any other legit companies can afford to pay by making real profit. Companies like Bitwise pays the existing members at starting by using the money of new members who invest in their ROI plans, but each time they pay, they will create debt into the system.
So, if they are scam, why do they pay at staring?
Ponzi schemes pay at starting because if they pay at starting, then people will start to believe them and they can lure more people into their scam and can gather tons of investment from different people and run with a big money. Ponzi schemes only pay till the date the ratio of withdrawal amount is less compare with the new investment coming into the system. Once they start to notice the ratio of withdrawal amount is increasing, they will just stop paying and shutdown their site. That is why Ponzi scheme is not legal in many countries. If you want to find out more details on Ponzi schemes and Pyramid schemes, then you can click the following respective links:-
Ponzi Scheme:- newsonlineincome.com/ponzi-scheme/
Pyramid Scheme:- newsonlineincome.com/2017/03/06/what-is-pyramid-scheme/
Conclusion
---
Please feel free to share this BitWise review with your friends and families to warn them about it:-
---
Related Posts:-
It's our pleasure to hear from you. So, please feel free to leave your comment below if you have to say anything about Bit Wise or want our help in relation to online work industry.
We will be more than happy to help you and hear from you.
Good Luck!
Click to rate this organization, product, or online activity!