NettaChain Review: It's Definitely a Scam
---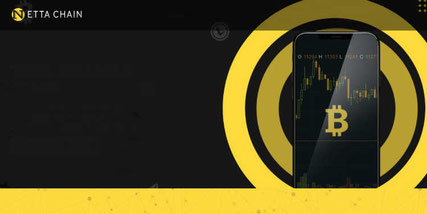 NettaChain.com Scam Alert! Let's begin with our Netta Chain review.
Beware of NettaChain because it is a Ponzi scheme, which means an illegal and unsustainable scheme. So, NettaChain.com is a scam.
These kinds of companies don't last long and only pay few members at starting by routing the money between the members and that is also only to show the payment proofs so that they can lure more people into their scam.
Although NettaChain claims to make money from cryptocurrency trading, in reality, it is not doing any trading or any other business. None of the expert cryptocurrency traders can guarantee the fixed rate of return and that also up to 150% in 20 days from cryptocurrency trading, it is practically not possible to guarantee such high amount of return which proves the business claim of NettaChain is a bogus and it is a Ponzi scheme.
Don't Believe the UK Companies House Registration
People always fall into illegal Ponzi schemes like NettaChain thinking they are a legal company because most of them are registered from the UK Companies House. However, that is not a big deal and not the proof of legitimacy. Anyone can register a company in the UK Companies House by providing third-party identities as well as by providing the virtual address. In order to find out how the scam companies are registering from the UK Companies House, you can click >HERE<
Other than the UK Companies House registration document, Netta Chain Business Limited hasn't provided any information about who and from where is operating and running the NettaChain. It has also concealed the owner details within the WHOIS. In online business industry, if you find any investment companies with hidden owner details, then you should stay away from those companies because the only scam online investment companies are found to be hiding their owner details, not the legit ones.
So then, what is NettaChain.com in real? Is a NettaChain scam?
Aforementioned, of course, NettaChain is a scam because it is a Ponzi scheme, no need to doubt on that and you can see we have already provided enough explanation which makes sure that NettaChain is an illegal scheme, a Ponzi scheme. So Netta Chain is a scam and that's why we have listed it in our Bad and Scams category.
Related and Popular Posts:-
---
Please spread the awareness about this Netta Chain scam by sharing this NettaChain.com review with your friends and families through your social media accounts:-
---
Do you want to report something about NettaChain? Do you want to provide your own NettaChain reviews? Do you need help in relation to online work and business industry? If so, then please feel free to leave your comment below.
We will be more than happy to hear from you and help you.
Good Luck!