Alphabet World Apps Ballot Award Lottery Scam
---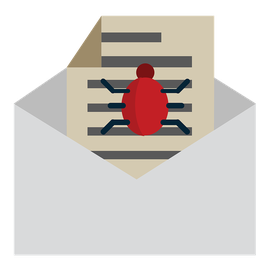 Scam Alert! The message which claims you to be an Alphabet World Apps Ballot Award Winner is nothing other than the scam. So, if you have received such message via SMS or email, then just delete that message and don't follow any instruction there.
Now maybe you are thinking why someone will send you fake messages, what is the motive behind such messages, how can such messages scam you, right? Well, we are going to explain everything here but before that, first of all, check out the sample of such fake message as below.
Example of Alphabet World Apps Ballot Award Lottery Scam Messages:-
"PRIZE ALERT! Congratulations!!!
Your Mobile number has been selected as the auspicious champ of Four Hundred Thousand Dollars (400,000.00 USD) in the Alphabet World Apps ballot award. Payment Ref:APHT-US/ VBAPP7231. Please contact (payment@alphabetballot.com) to receive your won prize fund. Thank you for being part of our community, and for helping to connect the world free.
IT'S YOUR LUCKY DAY! Please contact payment@alphabetballot.com )for your payment."
Above is just one example of Alphabet World Apps ballot award phishing message. You may receive similar kinds of messages in the name of different companies with different prize money but all of those are scams. None of the legit companies will arrange a lottery program randomly. Instead, they will just donate money for some causes. So, if you ever get any message claiming you have won some big prizes or money on some lucky draw without purchasing any lucky draw ticket, then you must know that is nothing other than the scam.
So, why these scammers send such kinds of phishing messages? What is the motive behind such messages? Let's find out below.
What is the motive behind these phishing messages?
The main motive of these scammers is to make money out of you. Cybercriminals send such messages to the potential victims to make them believe that they have owned some big prizes and money. Later on, these cybercriminals ask them to send their personal as well as financial information to get that prize money. These cybercriminals can make money by selling that personal information to third parties. They will also try to hack the financial information provided those potential victims to steal their money.
These cybercriminals also try to trick potential victims by asking them to send some money in the name of fees or tax or something else to release the prize money. But those who have send the money, they have ended up losing their money since these cybercriminals vanished with that money without sending any prize money. So, don't fall into their trap.
You must know the fact that legit lucky draw companies will never ask you to send any money in the name of fees or tax. Instead, they will cut the necessary fees just from your winning amount and send you the remaining balance. So, all the lucky draw companies which ask you to pay money first to release the winning amount are scams.
Never provide your credit card information to these kinds of scammers. Once cybercriminals find your credit card details, they will keep on charging your credit card randomly until your credit card run out of money. So, if you have already provided your credit card information mistakenly to any of these cybercriminals, we suggest you immediately contact your bank or credit card company and tell them to cancel your credit card and provide you the new one.
These kinds of messages have also some files attached to them or links to click there. Never ever download such files from such messages because those may contain some malware or virus which can harm your device or even can hack your device to get your personal information. Also, never click any link provided in such messages because when you click such links and visit some websites, then such websites also may contain some malware or viruses which can harm your device.
Actually, you should not follow any instruction provided in such scam messages. Instead, you should just delete them.
---
Now you know about the Alphabet World Apps Ballot Award scam. So, please spread the awareness about this scam by sharing this post with your friends and families through your social media accounts:- 
---
It will be our pleasure to have a comment from you. So, please feel free to leave your comment below if you want to report about Phishing messages (reports with the sample of Phishing messages will be more better). You can also comment below if you have any queries related to the online work and business industry.
We will be more than happy to help you and hear from you.
Good Luck!
---
Related and Popular Posts of Our Website:-