Click to rate this organization, product, or online activity!
What is Geeker.com? Is Geeker a Scam or a Legit?
---
Before we begin with our Geeker review, we want to introduce ourself because you must know what makes us qualified to write the reviews on online companies. It is our experience of working in the field of online work industry where there are lots of scams. So, doing research on online work companies, now we become expert to do the research on almost any kinds of online companies and find out either they are scam or legit. So, this makes us qualified to do this Geeker.com review.
So, if you are searching the Geeker.com reviews to find out what is Geeker in real, either is Geeker.com scam or legit, then you are absolutely in the right place. Here, we are going to reveal the complete truth about Geeker so that you can find out either is Geeker.com fraud or not, either is Geeker.com safe or not and so on.
OK, here is the straight forward answer for you. Geeker.com is a scam site, so we have listed it within our Bad and Scams category. If you want to know why is Geeker scam and what makes us sure that it is a scam company, then you can find the details within our Geeker review here including how to save yourself from this scam.
---
---
---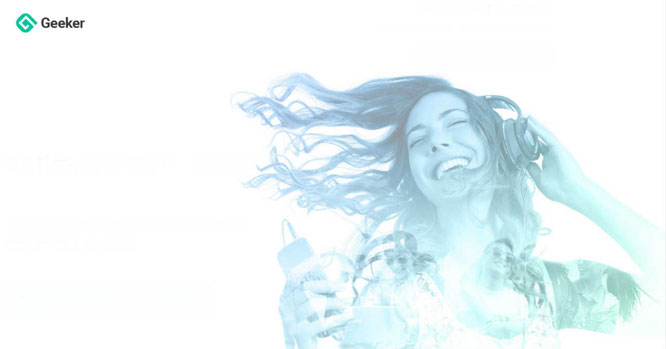 Geeker login and join in link:- https://www. geeker. com/ (Not Recommended to Join)
---
What is Geeker and why is Geeker.com a scam?
Geeker claims to be an entertainment service providing unlimited movies, music, books and games where people have to sign up to take those benefits and in order to sign up, people need to provide their credit card information. However, the site claims it will not charge the credit card and that is only for age verification purpose and you can get full benefit of the site free of cost for 30 days. After that if you want to continue, then you have to pay the money, but you will have the option to cancel your membership as well.
So, it would have been the legit business if everything was happened as per its claims. But, you can find lots of Geeker complaints from its members for charging their credit cards automatically even after they cancel their membership. Once the trial offer expires, they just charge the credit card of the members without any notification and even after canceling the membership, still they keep on charging. Members also complain that their customer support is terrible and they didn't reply or they didn't solve the problem when the members report about the credit card charging problems.
Members also have complained mentioning that they have not only charged for one time in one month after cancelling the membership, but have charged for more than 2-3 times within a month. When members tried to contact the support team of Geeker.com, either they didn't reply or they said they will refund that money, but didn't refund even after 2-3 months and continuously keep on charging the credit card due to which members end up closing their credit card to avoid unnecessary losses.
Another complaints from the members of Geeker is about their content. Members complained that they didn't find the content such as movies or games or books for which they subscribe the Geeker.com. Before they sign up with Geeker.com, Geeker claims to have those movies, music, books and so on. But, once they subscribe, they didn't find those content for which they sign up with Geeker.com which is another lie from Geeker.
If you check the whole website of Geeker.com, you can't find out who and from where is operating the Geeker and those information are also hidden within the WHOIS details. If the owner details and the address of company is hidden within WHOIS, we should know that there is something fishy because none of the legit companies hide their owner details and there is no reason to hide the owner details unless their intention is bad. We never recommend anyone to submit the credit card information with any company which owner detail or company's address is not clear. Actually, we should never give our credit card information to any anonymous person. You can think yourself the potential risk of providing credit card information to anonymous person. So, before you sign up into any company by providing the credit card information, at least you should check the address and the owner name of that company first of all either by doing Google research or by checking the details within WHOIS through domain sale services.
Yep, we agree that they have registered in UK Companies House as Eimhir Ltd. and has provided the address of their company as 2nd Floor 1-2 Broadgate, London, United Kingdom, EC2M 2QS. But, we can't believe that is a real address of the company because it is not a big deal to register company in UK Companies House because in order to register company there, you only have to pay 20 GBP and can provide the address by renting address from the virtual address services. Actually, if you check the address provided by Geeker.com, you will find out that address has been used by many other companies claiming to be their company's address such as binarytilt.com and so on which proves that is just a virtual address. There were lots of companies registered from UK Companies House which have been already proven to be a scam. So, having that address and company registration from UK Companies House doesn't prove their legitimacy, instead prove they are following the tricks which most of the scam companies are using.
Actually when we were checking the domain details of Geeker.com through the domain sale services, we found out very interesting fact and that is the domain "Geeker.com" is on sale at the rate 10,000 USD about which you can find the screenshot as below:-
---

---
Have you ever seen any legit company trying to sell their domain? Actually, we will not sell our domain unless if we are not serious about our web business or if we think our web business is going to be bad or if the purpose of our web business is only to sell the domain. So, either way, it is not good to provide the credit card information to that company which can be sold to any person in the future. Who knows the person who buy the company won't be the scammer. However, the present owner of Geeker.com is already scamming the people in the way as we have mentioned before. So, we don't suggest you to sign up with Geeker.com.
So, these are the reason why Geeker.com is a scam.
How to save yourself from this scam?
If you haven't join Geeker.com, then better you don't because in order to join it, you have to provide your credit card information and we have already mentioned you the consequences of providing credit card information to this site. However, if you have already joined it by providing your credit card information, then we suggest you to immediately contact your bank or the credit card company and follow their guidance to save yourself from this scam.
If you are interested to learn how to find out if any sites are scam or not, then you can find the ways to spot a scam by yourself by clicking this link:-:- newsonlineincome.com/2017/03/23/how-to-know-scams/
You can find the several kinds of scams within our Bad and Scams category by clicking >HERE<
---
Please feel free to share this Geeker review with your friends and families through your social media accounts to save them from this scam:-
---
Related Posts:-
Your comments are valuable for us. So, please feel free to leave your comment below if you have to say anything about Geeker.com or want our help in relation to online work industry.
We will be more than happy to hear from you and help you.
Good Luck!
Click to rate this organization, product, or online activity!