---
NOTE:- Before we begin with the review of Paidverts, we want to make you clear that we are here only providing the truth about Paidverts. It doesn't mean we are recommending or promoting this site. Wealthy Affiliate is our No.1 Recommended Online Work Company about which you can find the detail review by clicking this link:- newsonlineincome.com/wealthy-affiliate-review/
The sites like Paidverts are not regulated, means not under any legal entity. So, if you want to work with them, then it is completely up to you, but form our side we don't recommend it. We are here only providing the reality of Paidverts.
---
---
---
Background of Paidverts:
Paidverts is a sister site of My Traffic Value which is paying but with lots of ups and down, specially doing lots of debt swap due to which even many members had already lost their money. The business model of MyTrafficValue and Paidverts is not regulated. Paidverts was launched at March 31, 2014.
---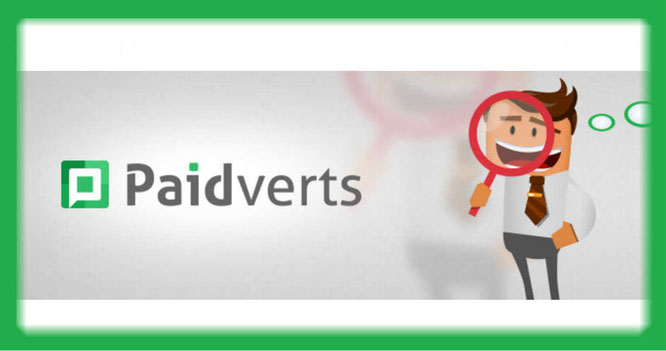 ---
What is Paidverts?
Paidverts is a revenue sharing advertising site combined with crowd funding platform, but its business is not regulated, so we don't recommend it.
So, Paidverts is Crowd-funding+Revenue Sharing+advertising platform.
Drawbacks of Paidverts – Find out why don't we recommend it
Paidverts is not a regulated program. It is not sustainable as well. It has already done BAP and debt swap many times due to which lots of members had already lost their money which proves it is not a sustainable program and it can do such debt swap once again.
Paidverts also has game section from where you can earn BAP. But all those games are gambling games like in casinos. So, we suggest you not to play those games in order to earn money. But, if you like to play it for your enjoyment, then that is totally upto you.
Support is bit slowly. Most of the times you will get automated reply about your queries. If that automated reply doesn't cover your queries, we suggest you to mail them again or you can simply post your issues within their Forum.
NOTE :- Anyone who are working in Paidverts or who have decided to join it, must know that in the past Paidverts had done BAP swap many times to clear the debt. So, it seems that they need to do BAP swap twice a year in order to make their system stable. 
In the swap they converted all BAP and earning balance of members into shares, but the value of those shares never rises to up to the price in which they did the debt swap due to which members didn't recover their losing amount even after many years.
So, if you think debt swap is not a justice, then it is better you don't work in Paidverts. On top of that Paidverts is a risky unregulated platform, so from our side we don't recommend it.
So, the Paidverts is not a genuine platform to make money online. If you are looking for a stable lifetime income by doing the real online work like to make money
–by selling your own stuffs online
–by selling stuffs of 3rd party like Ebay, Amazon etc.
–by using Facebook and Youtube as marketing platform
–by following real proven procedure to get free direct referrals and affiliates in any company you work
–by doing many more other real online work stuffs like that
Then we suggest you to join Wealthy Affiliate and get full training from it. Wealthy Affiliate will teach you to earn money like expert by doing all those kinds of online works and you can learn it in very simple way. If you have knowledge to run a Facebook and check emails, then you are all set to learn all those stuffs from Wealthy Affiliate and become an expert and earn money from it. Even you can earn money within Wealthy Affiliate by following its Bootcamp courses. Wealthy Affiliate is paying to their members from 2005 on time without any issues. In order to find out more details on Wealthy Affiliate, please click the link as below:-
---
If you want to share this post with your friends, please feel free to do so:-
---
Your comments are valuable to us. So please feel free to leave you comment below if you want to report anything about Paidverts or want to give any feedback about this page.  
We will be more than happy to hear from you and help you.
Good Luck!