Click to rate this organization, product, or online activity!
MyRise.net Scam Alert! Are you here to find out either is My Rise a scam or legit, what is My Rise in real? Searching MyRise.net reviews for that? If so, then you are in the right place because here, within our My Rise review, you are going to find out the complete truth about this company. Actually, MyRise.net is a scam. Now let's find out why is MyRise a scam?
Why is MyRise.net a scam?
MyRise is a scam because it simply doesn't pay its members after they done the work as per its guidance. It tricks people by showing them easy money. It claims people can make $100 just by signing up to this website and then $1 daily without doing anything. Well, none of the real companies can make any benefit by paying money to the members without letting them do anything. So, this is already a bogus claim.
MyRise claims that members can use that $100 sign up bonus and $1 daily bonus to invest in its partnership program. But, in reality, MyRise hasn't any partnership program with those companies which it is claiming. Although members invest that money in that partnership program and make a daily profit, then also they can't withdraw their money.
In order to cash-out, members must invite 10 people to join this site from their referral link and also need to do the 20 transactions on its fake partnership program. However, even members do that and request to withdraw money after they reach the minimum cash-out threshold, then also this site doesn't pay them.
OK, let's find out more about this site within our MyRise.net review as below.
---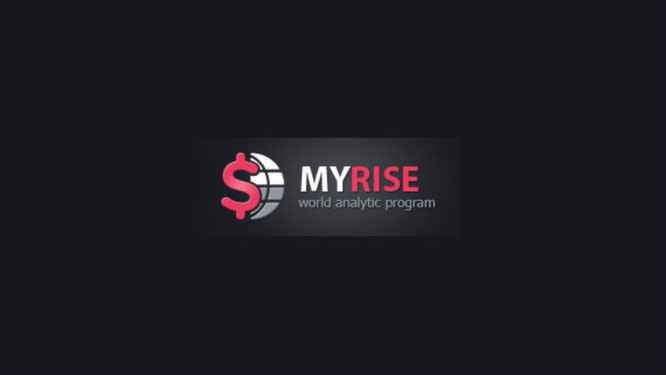 ---
Why is MyRise a fraud company?
Actually, we already provided you some details as above which already proves My Rise is a scam. However, let's find out more about this company.
You can find lots of scam sites similar to MyRise, only with different names. Those all sites have the same website theme, website script, claims, and so on. So, it is clear that all these scam sites are run and operated by the same owner. Some of those sites are TopUSD, HotEuro, BestSun, Eurous, and so on. None of these sites have paid to anyone, so definitely MyRise will also not pay to anyone, actually, it is not paying at the moment as well.
So, why sites like MyRise are online? What benefit do they get by wasting the time of people?
Well, when you register with the sites like MyRise, you have to provide your personal details like email address, name, and so on. When you request cash-out from MyRise, you need to provide your payment processor details. All this information is fuel in the internet marketing business. These scam sites collect this information from various people and sell them to third parties and make money from that. If you ever provide your credit card information to these kinds of companies, you will end up canceling your credit card.
MyRise also tricks people to invest in its fake partnership program. If you believe that and invest in this site, then you just lose your money as well. So, MyRise is a scam site. That's why we have listed it in our Bad and Scams category.
If you are looking for genuine and trusted ways to make money online, then you can click >HERE<
If you want to find out the review on our No.1 recommended money making platform, then you can click >HERE<
---
Please spread awareness about this My Rise scam by sharing this My Rise review with your friends and families through your social media accounts.
---
If you want to report something about My Rise or want to provide your own views, your own MyRise reviews, then please feel free to leave your comment below. You can also place a comment if you need any help from our side in relation to online work and business industry.
We will be more than happy to hear from you and help you.
Good Luck!
Comments:
Click to rate this organization, product, or online activity!