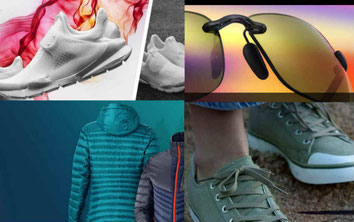 Nike Fraud Alert! Adidas Fraud Alert! Lots of Branded Items Sales Scam Alert!
These days most popular online scams are the online store scams pretending to be from the branded companies such as Adidas scam, New Balance scam, Salomon scam, Birkenstock scam, Ugg scam, Canada Goose scam, The North Face scam, Versace scam, Converse scam, Dr. Martens scam, Timberland scam, Polo Ralph Lauren scam, Nike scam, Keen scam, Ray-Ban scam, ZARA scam and so on.
The popular examples of these fake branded websites are Keenzd, Keendf, Keendm, Nikeec.Site, Nikekn, Raybxc, Rabnn, Bkenxp, Bkenp, Raybbn, Bkenm, Nikepx, Vansbt, Nikepc, Nikekw, Norsp, Nikezb, Polobc, Notbn, Notdt, Polomc, Vansxc, Nikebn, Notdv, Polokp, Notdc, Rabkb, Polozd, Salomk, Notkg, Bkenct, Vansbc, Vanbn, Vansgg, Nikepy, Keendd, Keenkp, Salokp, Keenbt, Bsken, Rbo-one, CoolShoess Club, Keenmk, Keencw, Vanskp, Rbaoo, Kenfb, Keencp, Rb-VIP, Nikebt, Notkp, Rbtwd, Smnck, Rb-ban, Rbq-all, Nikekp, Pologg, Rb-en, Rbopa, Shopnikes99, Keentk, Rbrtw, Rbxpcy, Nikesd, Polopk, Rbtodays, Rbuim, Rbe-us, Keenkd, Keensd and so on.
Beware of these Adidas fake websites, Nike fake websites, Ray-Ban fake websites, Salomon fake websites, Versace fake websites, Converse fake websites, Dr. Martens fake websites, Timberland fake websites and so on.
The best way to save yourself from these kinds of fake websites is by not shopping anything from new or unknown online stores. However, there are still other ways to check online store scams which we have explained below.
How do we know these websites are fake? How to check them?
These websites are fake because these websites are not authorized seller for the respective branded companies. So, whenever you find the new online stores claiming to sell branded products, you can cross check them by contacting the respective companies of those brands via their official websites.
Most of these fake websites have provided the fake trust seal logos of McAfee, VeriSign, Norton and so on. You can check either those trust seal logos are fake or real by clicking on them. If they are not clickable, then obviously they are fake because the real ones should be clickable which should send us to the official websites of respective trust seal providers to verify those trust seals. However, some scam online stores even try to trick people by providing the fake clickable trust seals on their website. But, when you click those trust seals, they send you to the home page or other pages of those scam websites instead of sending you to the official websites of respective trust seal providers.
Most of these online stores even haven't bothered to make a desktop version of their websites, instead, have only made mobile versions. Legit online stores will never make only mobile versions of their websites.
The contact email address of almost all of these scam websites is "Support@Jdonline.Info" which makes clear that these multiple scam online stores are operating by the same cybercriminal. So, it is better to avoid those online stores which have email addresses like "Support@Jdonline.Info". However, they may change their email address after they see this post.
Not only email address, but lots of details of these sites are very much similar, such as their website theme, product images, product description, heavy discount in the product price, their About Us page, FAQ page, Privacy Policy page, Shipping & Returns Policy page and so on. So, this once again proves these all sites are operating by the same scammer.
These kinds of online stores don't deliver the purchased items to their client or deliver very cheap quality or wrong items which price will be very less than what those clients have paid for.
Some of these scam online stores even found to be charging the credit card of the clients randomly without their consent. So, if you ever shop mistakenly from any scam online stores, we suggest you immediately contact your bank or credit card company and ask them to cancel your credit card and provide you the new one.
These kinds of scams also collect your personal information such as your email address, name, contact details and so on and sell that to the third parties and make money from that.
Most of these scam online stores are found to be advertising on various online platforms, especially on social media sites and reputed advertising networks. Although social media sites and those advertising networks are trying very hard to filter their ads, still they have failed to do that since there are too many scam sites. On top of that, these scammers always close their previous sites and open the new one, so it's very hard for any platforms to filter these scam sites properly from their advertisements. So, don't fall into any online stores just because you find them on reputed advertising networks or on reputed social media sites. Think twice before purchasing any stuff from unknown online stores.
---
Please spread the awareness about these scam online stores by sharing this post with your friends and families through your social media accounts:-
---
Do you want to report about similar kinds of scam online stores? Do you need our help regarding online work and business industry or to investigate online businesses? If so, then please feel free to leave your comment below. We will be more than happy to hear from you and help you.
Good Luck!
---
Related and Popular Pages of Our Website:-