Click stars to rate this organization, product, or online activity!
Eccoemall Review: Is Eccoemall a Scam or Legit?
---
Ecco eMall Review: Eccoemall.com Scam Alert!
Beware of Eccoemall.com website which looks like a website from the branded company known as ECCO but in reality, it has not any relation to real ECCO company. However, it is tricking people by listing the items of real ECCO company at a very cheap price on its website. You can find the list of official online shopping websites for real ECCO company by clicking this link:- https://global.ecco.com/en/select-shop
All the online shopping sites offered by genuine ECCO company has SSL security whereas Eccoemall doesn't have SSL security. Actually, all legit e-commerce websites will have SSL security to secure their site. So, if you find any e-commerce website without SSL security, then there is a high chance that is a scam.
If you check the bottom of Eccoemall.com website, you will find out that the Norton Secured logo is not clickable. If that logo is not clickable, then that means that is not a real logo. The real logo provided by Norton Secured will be clickable so that people can verify the security provided by the site is real or not. The only fake site provides such fake logo which proves Eccoemall is a scam.
Only scam e-commerce sites hide their owner details, not the legit one. Since Eccoemall hasn't provided any information about who and from where is operating Eccoemall.com, so this again proves Ecco e-Mall is a scam.
Now it is already clear either is Eccoemall scam or not, what makes Ecco eMall a scam and so on. However now let's find out what is Ecco eMall in real and why is it online, how is it scamming people and how to save yourself from this scam as below in our Eccoemall.com review.
---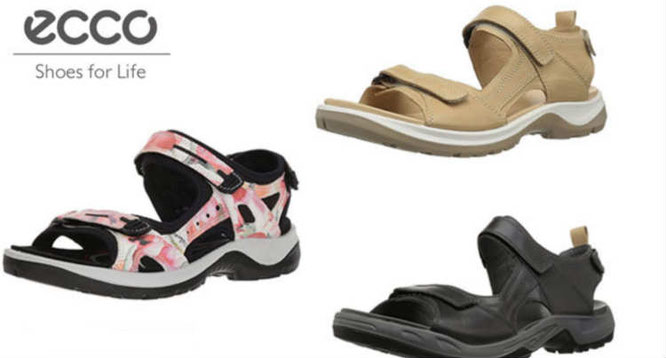 ---
Note:- Since the fake website known as Eccoemall has used the logo and items of genuine ECCO company, so when we take the screenshot of the fake Eccoemall.com website as shown in the picture above, there you can see the real logo of genuine ECCO company with genuine ECCO company's products. So, if above screenshot of fake website Eccoemall.com offends the genuine ECCO company by any means, then they can contact us and let us know about the necessary changes that we have to make.
---
Eccoemall login and join in link:- Eccoemall.com (Not recommended to join or purchase items, it's a scam)
---
What is Eccoemall.com and how to save yourself from this scam?
Aforementioned, Eccoemall is a fake e-commerce website which is not online to sell the items as it has listed on its website but just online to trick people to fall into its scam by showing the branded company items in a very cheap price. However, after people purchased those items, it will not deliver any items to them and steal those people's money.
The main motto of the sites like Ecco eMall is nothing other than to deceive people by tricking them to purchase the items which they don't have and will never deliver. These kinds of scam sites also can misuse the credit card information of the clients and can charge the credit card of clients randomly even in the future without the client's consent.
The best way to save yourself from these kinds of scam is by never purchasing anything from an unknown site. If you find some website is offering the very cheap price for some items which looks too good to be true, then you must know that is not true.
You also need to check either there is SSL security provided on the e-commerce website where you are making a purchase or not which you can find by checking the "https" letter at the link of the site. If that "https" letter is in green color, then that means there is SSL security. Sometimes genuine companies also provide the name of a company in a green color letter in the front of the website URL which again proves that website is SSL secured. But, if you find a website where there is not any green letter around the URL, then that means that website is not SSL secured. If you use Google Chrome, then you can even find out written "Not Secure" just in the front of URL if that website is not SSL secured. So, never purchase any items from any e-commerce website if that is not SSL secured.
The secure logo provided by antivirus companies like McAfee, Norton and so on will be clickable on the website. If you find out any website where these security logos are not clickable, then you must know that is not the real logo and that website is a scam.
You can find further ideas about how to identify scams by clicking >HERE<
Since now it is clear that Eccoemall.com is a scam, so we have listed Eccoemall within our Bad and Scams category. Even you can already find lots of complaints from the users of Ecco eMall for not delivering their items after they have purchased from Eccoemall. So, stay out of Eccoemall. If you have already made a purchase from Eccoemall, then immediately contact your bank or credit card company to save your money so that Eccoemall won't be able to charge your credit card further without your consent.
These days actually lots of scam e-commerce website are popping up some of which we have already reviewed are:- Nynrp, ArkiveShop, CoffeeMakerShops, OutdoorsWell, TheTrendyDealStore, XToolBuy, FineFurnitureu, Pickido, Imixers, Homeap, HomeapShop and so on.
---
Related and Popular Posts:-
---
Please spread the awareness about this Ecco e-Mall scam by sharing this Ecco e-Mall review with your friends and families through your social media accounts:-
---
Do you have to any queries about Eccoemall? Do you want to report anything about Eccoemall? Do you want to provide your own Eccoemall reviews? Do you need our help in relation to online work and business industry or to investigate online businesses? If so, then please feel free to leave your comment below.
We will be more than happy to hear from you and help you.
Good Luck!
Click stars to rate this organization, product, or online activity!