Click to rate this organization, product, or online activity!
Digadz Review – Site Same like Paidverts- is it scam or legit?
---

---
Update 03/07/2015 :- Digadz is now not paying to anyone. As you can see in our review as below, we have always doubt on Digadz and have always warned people not to work in this site as it can turn into scam anytime and now it did. So, now we have moved Digadz from our "Not Recommended" list to our "Bad and Scams" category.
Update 01/06/2015:- As we guess before in our review as below, it seems now Digadz is in debt because they are having more problem these days and still their business is not sustainable. They have not added any new income stream. More than that, they had stopped delivering Dig Value Ads from 5 days and they are not responding support ticket from anyone. Even they are sending payment more late than their TOS. Some members are even not getting payment from more than 2 weeks. Their sister site Adbonuz is also not back yet.
---
Before providing the detailed review on Digadz, first of all we like to make you clear that we are not promoting Digadz. There are lots of bad points to be considered which we had mentioned in our "Drawbacks of Digadz" caption as below. So, we don't recommended to invest or work in DigAdz.
---
Background of Digadz:-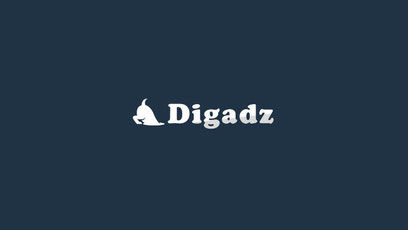 The owner of Digadz is Mr. Beejay. He is also the owner of another site known as Adbonuz.
Members are not getting payment in Adbonuz. We can see complaints from the members of Adbonuz for not getting their payment.
The Digadz was launched at November 29, 2014.
Digadz doesn't have any additional income sources to pay all of its members. Recently they announce that they are going to open social media site. Let's see after that they can generate how much additional income from that social media site and how much other additional income sources they will add in Digadz. But since it is not a registered company and not a legal business model, so from our side we don't recommend it.
What is Digadz?
Digadz is an advertising revenue sharing program. In another word, we can say that it is same like Paidverts. As similar to Paidverts, we can say that this business model can't sustain for long run because Paidverts has already done debt swap to clear the debts of their system due to which lots of members have already lost their money there.
Drawbacks of Digadz:-
Digadz has not enough income stream to generate cash flow within Digadz. So, in order to be stable, they must generate other source of income. Recently they have announced that they are going to open the social media site. Let's see how much that site can generate income for them. Anyway, currently they don't have enough income stream to pay their all members.
The business model of Digadz is not the legal one.

Digadz is also not good for the advertisers because the traffic quality of these kinds of sites are very bad due to which advertisers can't get good conversions.

The sister site of Digadz known as Adbonuz is already having the payment issues. So, there is a high chance that Digadz also has same issue soon.
There is also a chance that these kinds of revenue sharing sites can be shutdown anytime.
Aforementioned, it is clear that DigAdz is neither a legal nor a sustainable company. So, from our side we don't recommend it.
---
Please feel free to share this post with your friends and families:-
---
We love to hear from you and help you. So please feel free to leave your comment below if you want to report anything about Digadz or want to report anything about online work industry.
We will be more than happy to help you and hear from you.
Good Luck!
Click to rate this organization, product, or online activity!