Click to rate this organization, product, or online activity!
If you get the message via email or SMS claiming that you are a winner of "COCA COLA ANNUAL WORLD MOBILE NUMBER LOTTERY (MEGA JACKPOT LOTTO PROMOTION 2019)", then you must know that is a scam, not the real one.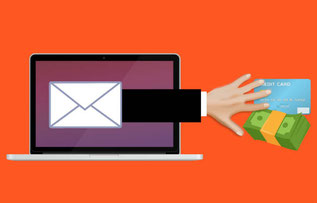 There is no such Coca Cola Asian Promotion or any other similar kinds of lottery organize by Coca-Cola company which proves the message claiming you are a winner of Coca Cola Asian Promotion 2019 Lottery is bogus, a complete fake message.
If you don't believe us, then you can contact with Coca-Cola company by yourself to find out the reality.
Below you can find out the examples of such fraudulent messages.
Examples of Coca Cola Asian Promotion 2019 Lottery Phishing Messages:-
---
"Congrats! Ur Mobile No Has Won $500,000.00 USD In CocaCola Asian Promo 2019. To claim, Send Name, Address, Age, Mobile No, Gender Via Email: "cokedrawuk43@outlook.com"
OR
"From: Coca Cola Company <cocacolaww3@hotmail.com>
Subject: COCA COLA WINNERS APPLICATION FORM
COCA-COLA BOTTLING COMPANY ENGLAND
Headquarters **(Executive Office)
SE110 7NA, London, (Operational Headquarters)
United Kingdom.
DEAR LUCKY WINNER,
The Coca Cola management worldwide is proud to congratulate you on your
success as a winner of Coca Cola annual world mobile number lottery (Mega
jackpot lotto promotion)."
OR
"From: Coca Cola Company London <cocacolaww1@hotmail.com>
Subject: YOUR COCA COLA PRIZE DELIVERY PLEASE OPEN ATTACHMENT
Attention:
We wish to inform you that your winning prize has been verified and you are due for payment.
Your winning prize will depart from London UK today 27th March, 2019. to arrive Colombo Sri Lanka tomorrow the 28th March, 2019. It will be delivered to you through our representative to your house address after Custom registration at the airport.
You are to send a scan copy of your identity Proof and home address via email to our delivery officer Diplomat John Harry on Email: johnharry001@diplomats.com for more details and also make arrangement for the Sri Lanka Government required amount to be paid in your Country for registration of your winning parcel to enable your demand draft to be cleared in any bank in your Country.
Please check the attached Files for full details of your prize delivery.
Yours faithfully,
Rev. Dr. Ephraim Church
Head of clearance and payment department.
(Online Coordinator)."
OR
"From: COCO COLA COMPANY – cokedrawuk114@outlook.com
Subject: COCA-COLA 2019 WINNERS FUND RELEASE APPLICATION FORM
Coca-Cola Prize Redemption center 2019 United Kingdom
COCA COLA COMPANY
COCA COLA PLAZA,
1 Queen Caroline Street,
Hammer smith,
London W6 9HQ
United Kingdom.
Tel: 004470142297762
Fax: +441010081352
Dear Coca-Cola New Year Lucky Draw Winner 2019,
THE COCA-COLA MANAGEMENT WORLDWIDE IS PROUD TO CONGRATULATE YOU ON YOUR SUCCESS AS A WINNER OF COCA COLA ANNUAL WORLD MOBILE NUMBER LOTTERY (MEGA JACKPOT LOTTO PROMOTION 2019). YOUR MOBILE NUMBER WAS ATTACHED TO THIS NEW YEAR (CSWILL) WITH TICKET NUMBER 7PWYZ2019, BALLOT NUMBER (BT: 1205202019/2020) AND CONSEQUENTLY WON IN THE FIRST LOTTERY CATEGORY. YOU ARE THEREFORE BEING APPROVED FOR FIVE HUNDRED THOUSAND US DOLLAR $500,000.00 USD Equivalent To (LKR 89,960,938.06)
ALL MOBILE NUMBERS WERE SELECTED FROM WORLDWIDE COMPUTER BALLOTING SYSTEM DRAWN FROM 24,000 NUMBERS FROM EACH CONTINENT (CANADA, ASIA ,AUSTRALIA, AND OCEANIA, AS PART OF INTERNATIONAL MOBILE NUMBER PROMOTION PROGRAMMED WHICH IS CONDUCTED ANNUALLY FOR OUR PROMINENT MS-WORLD COCA COLA PRODUCTS USERS ALL OVER THE WORLD TO ENCOURAGE CUSTOMERS WORLDWIDE.
YOU ARE ADVISED TO FILL THE COCA-COLA FUND RELEASE APPLICATION FORM BELOW AND RETURN TO US IMMEDIATELY TO GET YOUR PRIZE.
I am (Mr./Miss).. I write to apply for the release of my fund with regards to the winning notification that was received on my mobile number from the Coca Cola Bottling Company London, I was made to understand that my winning Cheque has been deposited in a temporary account in UK affiliated Bank and will be delivered to my country through diplomatic delivery means. I hereby request that the above $500,000.00 USD Equivalent To (LKR 89,960,938.06) mentioned be remitted to me at the earliest.
Below is my Personal Information:
My Full Name:…
My Address:.
My Winning Mobile Number:.
My Second Mobile Number if Any…
My Age:..
My S**:
My Nationality:..
My Prize Amount:..
My Job Position:
Have You Won Before? ..
Your Monthly Income: …
For security reasons, we advice you to keep this information confidential from the public until your claim is processed and your prize released to you. This is part of our security protocol to avoid double claims and unwarranted taking advantage of this program by non-participant or unofficial personnel. All information are strictly confidential and will only be used for the which it is been requested.
THANK YOU FOR BEING PART OF THIS NEW YEAR
PROMOTION MOBILE NUMBER LOTTERY PROGRAMMED, OUR SPECIAL THANKS AND GRATITUDE TO ALL THE
ASSOCIATES FOR ALLEVIATING POVERTY ROUND THE WORLD.
NB: Any unclaimed prize will be returned to the treasury of Coca Cola Company after seven working days. You are advised to keep your winning details confidential to yourself and not share it with any individual or firm to avoid cancellation of your prize. The Coca Cola Company and its co-sponsors congratulates you.
Once again congratulations on behalf of all our staffs.
MOTTO: UNITY & SERVICE
Regards
Dr Robert Owen
Head of Clearance/payment department
COCA COLA INTERNATIONAL MOBILE LOTTERY BOARD.
2019 COCA COLA. All Rights Reserved
Tel: 00447014229776
Sent: Monday, March 25, 2019 7:20 AM
To: cokedrawuk114@outlook.com
Subject: CocaCola Asian Promotion 2019″
NOTE: Above contact details may be impersonated.
---
Above are just a few examples. These scammers can come up with a new way to scam people. So, you should never believe any such message which claims you have won a big amount of money or prizes from some reputed companies.
We understand that when people see they have won a big amount of money, they just get excited and want to stay in the dream world. But, we want you to come into reality and contact the respective company to confirm either that email is really from that company or not. For example, you can contact with Coca-Cola company to confirm either Coca Cola Asian Promotion 2019 Lucky Draw is real or not.
Anyway, now you know that these messages are scams, so let's find out what is the motive behind these messages.
What is the motive behind these scam messages?
The main motive of these cybercriminals is to get your personal information as well as to steal your money by tricking you. They can make money by selling your personal information like email address, ID details, financial details and so on to the third parties and make money from that. That's why they always ask you to send your personal details in those messages.
Never ever provide your credit card information to these kinds of scammers. Once cybercriminals find your credit card details, they will charge your credit card randomly without your consent until your credit card run out of money. So, if you have already provided your credit card information mistakenly to any of these cybercriminals, we suggest you immediately contact your bank or credit card company and tell them to cancel your credit card and provide you the new one.
These kinds of messages have also some files attached to them or links to click there. Never ever download such files from such messages because those may contain some malware or virus which can harm your device or even can hack your device to get your personal information. Also, never click any link provided in such messages because when you click such links and visit some websites, then such websites also may contain some malware or viruses which can harm your device.
These cybercriminals will also try to steal the money from potential victims by asking them to send some money in order to pay some fees or tax to release the winning amount. However, if you send them your money, they will just vanish with your money. So, never ever send any money to them. Real lucky draw companies will never ask you to send any money in order to pay some fees or tax to get the winning amount. Instead, they will cut the necessary fees just from your winning amount and send you the remaining balance. So, all the lucky draw companies which ask you to pay money first to release the winning amount are scams.
Actually, you should not follow any instruction provided in such scam messages. Instead, you should just delete them.
---
Now you are clear about the Coca Cola Asian Promo 2019 scam. So, please spread the awareness about this scam by sharing this post with your friends and families through your social media accounts:-
---
It will be our pleasure to have a comment from you. So, please feel free to leave your comment below if you want to report about Phishing messages (reports with the sample of Phishing messages will be more better). You can also comment below if you have any queries related to the online work and business industry.
We will be more than happy to help you and hear from you.
Good Luck!
---
Related and Popular Posts of Our Website:-
---
Click to rate this organization, product, or online activity!