At the beginning of your online work, it just seems reasonable to use the free domain but you need to have your own private domain to upgrade your online business. In this article, we are going to highlight some major reasons why you should have your own domain.
1. When you have your own domain, it will help your website to rank better in search engines. It's not that it is the ultimate factor for ranking but it can improve your ranking in the online business step by step.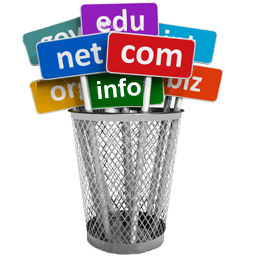 2. You know the fact that your domain is the identity of your online affiliate business. As you are in online business which is specifically related with promotion and sales, private domain is more important as to make your viewers memorize your website and built trust in you that you can be their first choice. If you don't have your own private domain, then how can people be assured of your website? Trust and goodwill are something that brings success to your business.
3. Inner links connect your webpage to each other. After purchasing your own private domains, you need to rewrite all your inner links. Not only that but whatever links you have uploaded in your webpages, all needed to be changed. So when you are a beginner, it will be easy for you to transfer your files to the private domain.
4. When you purchase your own private domain, your website has to be re-indexed in Google or any other search engines like Yahoo, Bing. So when you are a beginner, it will be easy for you to get index in search engines with your private domain. Otherwise, it can be a big headache for you to get re-index in search engines when you transfer to the private domain from the free domain because there is a possibility that you may not be indexed again. This means your webpage will not appear or displayed to people when they search for your certain Keyword phrase in search engine and you will not get any traffic to your website. And this will be a big loss to your established or growing business when you lose your traffic.
Final Words
It's not that you will not get traffic with a free domain as you can get some example in the market as well but if you have your own private domain, then you can build more trust, image, and goodwill of your business which will definitely help to get emphasis in your online business. Of course, the quality of your website and its contents matter the most for being ranked better in search engines to get traffic. If your want to learn how to create quality contents and earn money from your own website, want to know detail about affiliate marketing or about every business skills,  then you can click in our website blog by clicking this link:-
newsonlineincome.net/news-online-income-blog/
If you want to learn every detail on making your own online business then click on our Wealthy Affiliate review, the company where you can find precise details on how to create your own website to how to rank in search engines, further how to get traffic to your website and make money online. You can click this link for our detail review on Wealthy Affiliate:- newsonlineincome.net/wealthy-affiliate-review/
Comments below are much more appreciated.