Click stars to rate this organization, product, or online activity!
This post about Phishing Email And Text Message Scams was first published on 16 March 2017, and updated at 12 September, 2023.
Have you ever encountered with any email fraud scams such as claiming you have won a big lottery from the big companies like Google, FIFA or your email has been chosen to be the lucky one to get millions of dollars or some rich folks want to secretly give you millions of dollars or some stranger is ready to invest on your business or some rich folk deposited huge amount of money in the bank and died and no one is there to claim his/her money and your surname matches with that rich folk so you can be represented as his/her family heir/inheritor for the claim and the one who send you email can help you on that and so on? If so, then you are in the targeted zone of the spammer.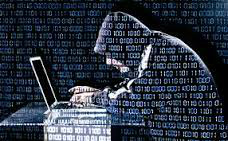 Those emails are not other than the phishing fraud scam emails whose only intention is to make you excited by showing a large amount of money so that they can lure you into their scam to get your personal details such as bank accounts, passports, credit cards, etc. So, we strongly suggest you to never ever provide any information to those scammers. Actually, if you get those kinds of emails, you should never reply to them and you should never click any links within such emails. We are going to provide more information on these types of scam emails with examples and the way to report them within this post.
---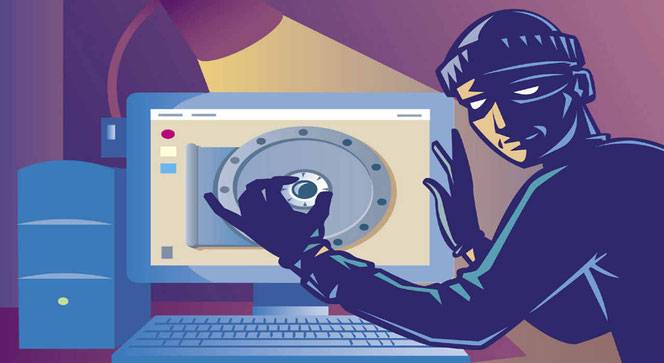 ---
What is a Phishing email? More information on Phishing emails.
When someone tries to trick you into giving out your personal information, it's called phishing. So, those emails which claim unbelievable things and try to take out your personal information, are called Phishing emails or also commonly known as scam or fraud emails. If you ever encounter with such kinds of emails, you should never reply to those emails and never should provide your personal or financial information and also should not click on the links within those emails.
Some scam emails are more professional than as we have described above. Some of them even scam people by using the exact email format of companies like Paypal, Microsoft, and so on. In those emails you will be notified like your Paypal account got limited or something unusual happen within your Paypal account or you can't use Microsoft service unless you upgrade and for that, you need to click the link within that email and so on.
We warned you that whenever you got such kind of critical messages, first of all, check the email address of the sender. For example, if the email address does not end with "paypal.com" in the case of Paypal email, then that is 100% not from Paypal. You should never click the link on those kinds of emails. Even if you think those are real, then you can check by login into your Paypal account or Microsoft account or so on. To be more safer, never click any link within those kinds of emails even if you think those are real because you can simply check those details by going to the official sites of respective companies.
---

---
Phishing Email and Text Message Examples
You can find the screenshots and texts of several kinds of phishing, fraud, scam emails and text messages as below. We encourage everyone to use our comment section below to provide the screenshots of more phishing emails.
"Tracking Number: US9514961195221. Status : We have issues with your shipping address. USPS Allows you to Redeliver your package to your address in case of …."
"[US/P.S]:Your package has been stopped due to lack of address details, please complete your address: https ://www .us-ksran .us" 
"Thor Shipping 
Sub: Seeking an employee Thor Shipping. 
Thor Shipping received your resume from employment search webpages for Shipment Analyst position. The position is Remote (Work from Home)! Relocation and special experience in such role is not required. The salary is from $600 for each week + $40 bonus per package. Average monthly income $4,000. Our manager will be always in touch to help you on each stage. 
If you are interested, don't hesitate to let me know and I'll provide you the Job Description. 
We look forward to having you join Us. 
Kind regards. 
Thor Shipping 505 Main St #3a, Chula Vista, CA 91911
Phone Support: Mon-Fri 10am-6pm EST Email Support: 24 hours / 7 day "
---
Above are only a few examples of phishing emails and text messages. There are outnumbers of emails and messages like that. You can find more examples of such emails and text messages scam by clicking >HERE<
NOTE: The information presented in the above message example may be impersonated.
Actually we can understand that most people can be confused when they find out the emails in the exact format of big companies like Paypal, Microsoft, and so on. But, we are surprised to see those people who believe when they got emails like they own lottery when they haven't purchase any lottery or someone want to give them millions of dollars without any reasons or want to make them heir/inheritor of some died rich folks and so on. Come on. Think twice.
If companies like Google, FIFA, or rich folk like Carlos Slim Helu really want to distribute their money like in some of those phishing emails have mentioned, even in that case why they want to distribute their money to random people instead of donating for the real cause? Only mad rich person will throw their money like that because when they select random people, it is not necessary that only poor people get that email. Those emails can be landed within the email address of a rich person as well. So, why one rich person wants to donate his/her money to another rich person? What they will get for doing such a foolish thing? So, in one way, it is your own fault if you believe them.
Yep, we agree that most of the time when people see a big amount of money in front of them, they don't want to believe the reality and want to convince themselves even they know those emails are a fraud. So, in that case, instead of testing those emails by sending your personal information to them, it is better to report those emails to concern departments. If you don't know where to report such emails, you can find about that later in this post.
The first thing that you should not do is clicking any links in those kinds of emails and the second thing you should never do is sending any personal information to them. Some of those emails directly ask for personal information while others provide you their contact details so that you can contact them further and that time they will ask your personal information. Even in some cases, they will not ask any personal information but ask you to take some money and meet them somewhere in order to go with them in the bank to pay the necessary transaction fees in the bank. Believe us, that is the last thing you want to do because if you do that, you will not only risk your money but maybe also risk your life.
Where and how to report fraudulent emails and text messages?
If you find out some phishing emails or have been already the victim of scam emails, you can report fraud email scams to the concerned departments like Internet Crime Complaint Center or Federal Trade Commission by clicking the links as below:-
1. Internet Crime Complaint Center:- https://www.ic3.gov/complaint/
2. Federal Trade Commission:- https://reportfraud.ftc.gov/
You can also forward those kinds of phishing emails to spam@uce.gov.
However, sometimes even you can get emails from the scammers pretending to be from FBI, but you should know that FBI does not send mass e-mails to random people explaining about cyber scams. So, if you ever receive an email that claims to be from the FBI Director or other top FBI official, that most likely to be a scam.
At last, we want to suggest you avoid these kinds of dreamy ways to get rich overnight and come to reality. If you are struggling to make money, then there are lots of better and legit ways to earn money online.
For example, you can make your own website in your own subject of interest and make money from that. If you think making a website is very technical stuff, then you are wrong. There are lots of companies where you can make a website without any technical knowledge. Those kinds of websites will be in a readymade format where you only need to provide the website name according to your subject of interest and then start to post the content/articles within your that website as per your subject matter.
Wealthy Affiliate is one of those platforms where you can make a website very easily and you will also learn to make money from your that website within your own subject of interest by following step by step Wealthy Affiliate lessons. If you are interested to find out more details on Wealthy Affiliate, then you take a look at our detailed review on Wealthy Affiliate by clicking this link:- newsonlineincome.com/wealthy-affiliate-review/
---
You can warn your friends and families about Phishing emails by sharing this post with them through your social media accounts.
---
It will be our pleasure to have a comment from you. So, please feel free to leave your comment below if you want to report about Phishing emails (reports with the screenshots of Phishing emails will be better). You can also comment below if you have any queries related to Online Work Industry.
We will be more than happy to help you and hear from you.
Good Luck!
Click stars to rate this organization, product, or online activity!