We think Luetnge Online is not a trustworthy online store to do any types of online shopping. So, let's find out what is Luetnge.Online in reality through our Luetnge Online review here.
It is selling products like Leaf Petal Taffeta Tablecloth Round – Green, 60″x102″ Big Payette Sequin Rectangle Tablecloth, 90″x90″ Leaf Petal Taffeta Table Overlay Topper Square – Green, 4 Pack | Clear Resin Transparent Chiavari Chair, Armless Stackable Chairs, 6″x 10 Yards | Polyester Burlap Fabric | Burlap Rolls Wholesale, 16″ | 35 Slots Palette Display Stand for Mini Cones, Acrylic Clear Ice Cream Cone Holder, Set of 4 | Acrylic Display Stand Riser, Tabletop Organizer Racks with Chrome Feet – Assorted Sizes, 19″ Gold Tiered Riser, 3 Tier Wooden Top Dessert Display Stand With Metal Frame, etc.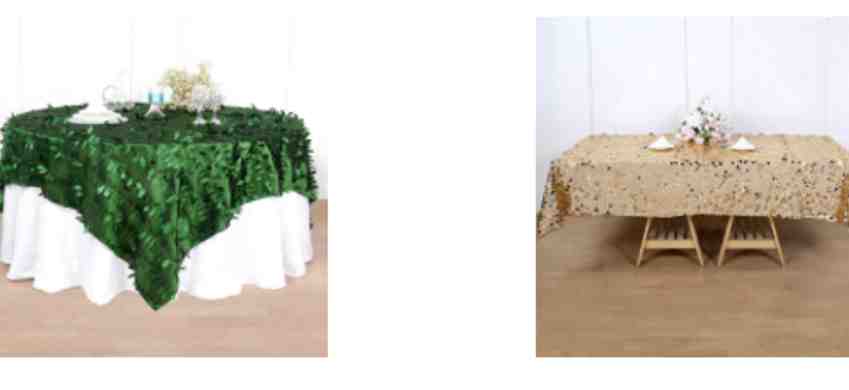 We have found Luetnge Online is a fraudulent site since it has the following drawbacks:-
# It has provided the company's address at Contact Us page placed at the top bar menu "Mykola Topalo 20351 NE Halsey St Fairview, Oregon 97024". This address belongs to the residential house as per Zillow.com. You can find lots of problematic sites using this company address like Wenebc, Kaerdy, Muetng, Fancve, Awbnu, Kuefers, Mutengh, Aiofhee, Steasd, Plearnat, Reatres, Tsbeco, Aetojm, Fesahh, Hindotu, Admiert, Oitroph, Stemisn, Ketplacn, Tonamorker, Schymirl, Orvillelar, Roclaim, Salewop, Celiaherd, Maisiemc, Ladenes, Niceseos, etc.
# Another address is also provided at Contact Us page placed at the bottom of the website "685Chapmanst Apt241 , Mercedes , Texas , 78570 , United States". This address is pinpointed on two locations on Google Maps but none of those locations have mentioned business named Luetnge Online, instead, there are other businesses mentioned on or around those locations. Its obvious that legit online stores mostly provide detailed contact information which can be easily verified while scam ones either don't provide any contact details or provide fake ones.
# Lots of details and its website design match with multiple problematic sites. The legit sites mostly have genuine content, not copy-paste ones.
# It hasn't provided the social media icon linked to its social media group or page. So, it may not have any social media presence. Legit online stores mostly have a social media presence.
# It hasn't secured its website with security services like McAfee, Norton, etc. So your personal and financial details like credit card information might be at risk if you purchase on sites with low-security measures.
# Its Refund Policy is not good which will make you very difficult to get full refund. You can find exactly the same kind of Return Policy on lots of scam sites.
# You can find lots of complaints from users of similar kinds of sites about the product quality, customer service and delivery time. Some users have also complained that they never received their products from similar kinds of sites.
Conclusion:
Due to the reasons we have mentioned above, we conclude that Luetnge Online is a scam website. However, if you know additional information about this company, then please let us know using the comment section below. We will be more than happy to hear from you and help you to avoid online scamming.
If you agree with our Luetnge Online review and want to share this information with your friends and families, then please feel free to share this post with them through your social media accounts.
Please feel free to use the search box on our website to find the review of the site that you are looking for. Or, you can comment below or in any other posts and ask us to check the site. We will be more than happy to help you and save you from scams.
We also recommend you to check other articles under our "Scam Alert!" or "Suspicious" categories so that you will have more knowledge about various kinds of scams and suspicious websites and online activities.
To save yourself from scam online stores, always avoid the sites that are selling items at unrealistic cheap prices. Always verify the contact information provided on the site and avoid the ones without any contact details.
Good Luck!