BananaFund Review. Is Banana.fund Scam or Legit?
---
WARNING:- After testing Banana Fund for some months, we come to the conclusion to list it within our Not Recommended sites list because, although the business concept of Banana Fund is good, but it seems the owner of Banana Fund "Richard Matthew John O'Niell", also known as "Jo Cook" is not serious towards his members and only care for making money for himself. We can say this because the owner is not giving any updates about the site on timely manner and even not trying to solve the cashout issues of members. The payments of many members have been delayed and even he doesn't bother to give the valid reason for that. Anyway, if you had already invested in this company, then don't panic. Still you can cashout from it, so start to cashout as soon as you can. But, you need wait long time due to delay in payment. Before Jo Cook had been taken out from Paidverts and MyTrafficValue and we thought may be that was only their internal fight, but the way Jo Cook is handling BananaFund, it seems Paidverts team did good decision for taking him out of the company. So, if you haven't invested in BananaFund yet, then we suggest you to stay out of it.
Below is our previous review on BananaFund which is not applicate anymore.
---
---
Are you searching for Banana.fund reviews in order to find out either Banana Fund is scam or legit? If so, then you are absolutely in the right place because you will get all the truth about Banana.fund here within our Banana Fund review, both pros and cons, such as what is Banana.fund and its background, about the owner of BananaFund, about Banana Fund complaints, about the ways to earn money from Banana Fund, about the risk involve to work with BananaFund, negative Banana Fund reviews about its owner, Banana.fund scams claims and so on. So, what do you think? Is Banana Fund scam? In fact, at the moment we can't label BananaFund as a scam or legit because the business model of this company is completely unique and new and seems very sustainable, but the owner has record of involving with some controversial sites in the past. So, at the moment we don't want to label it as legit or scam, but simply want to test this site for some more time and after that only we will label it as legit or scam or not recommended. So, if you also want to test this site with us, then you can simply follow this link to join it:-https://www.banana. fund/ (Not recommended to join anymore due to new updates as we have mentioned on top of this review)
Actually, we only recommend those kind of companies which have been established from very long time, where there are maximum number of successful members, where you can earn full time online income for your lifetime without taking any risk, such as Wealthy Affiliate, about which you can find in details by clicking this link:- newsonlineincome.org/wealthy-affiliate-review/ 
OK, let's begin with our Banana.fund review as below.
---
Banana Fund Log in and Join in URL:- https://www.banana fund/ (Not recommended to join anymore due to new updates as we have mentioned on top of this review)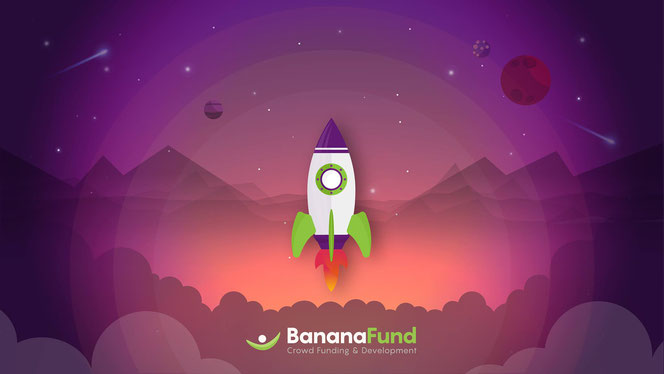 ---
Background of Banana Fund, What is Banana Fund?
As per the WHOIS details, banana.fund domain was registered in 2013 under organization John Castle, LLC, located at Donuts Inc., 10500 NE 8th Street, Suite 350, USA. But, the launch date of site is January 2017. As per the company claims, the admin of Banana Fund is Richard Matthew John O'Niell, also known as "Jo Cook" and he was the admin of MyTrafficValue and Paidverts sites from which half of the members earn very good amount, but other half of the members lose their money as well due to their debt swap decision, also known as BAP swap to make their project sustainable. However, later Richard got kick out of the business by Paidverts and MyTrafficValue team due to their internal partnership problems. But, the idea behind Paidverts and MyTrafficValue was Richard and the concept of both businesses was not so bad, even after that many sites open with same business model and we should give credit to Richard for launching that new concept business. Yep, Paidverts and MyTrafficValue got problems in the middle to cover their debt and they did debt swap during which lots of members lose their money, but after that to till date, both sites are still online and paying to their members, but still there are many members who haven't recover their loss and holding the royalty positions, also known as shares in order to sell them and recover the loses, which they had got during debt swap against their investment in the site. But after Richard got kick out from the business, royalty positions never went to the mark where members can sell them just to get back their investment. However, some clever members making profit from royalty positions by selling them when the price is high and buying them again when the price drop down. Some members are also investing in their 130% ROI business plan and earning profit from there. So, it is hard to say Paidverts and MyTrafficValue was failed business or not. Yep, Initial idea of paying back 150% ROI in Paidverts, upto 200% in MyTrafficValue was definitely not a sustainable, but now they have changed that ROI rate of Paidverts into 120% and MyTrafficValue to 130% which seems sustaining at the moment because it seems they are making enough profit by selling advertisement services in Paidverts to pay back 120% and by launching new casino games, letting members play in royalty positions market, providing advertisement services in MyTrafficValue to pay back 130% ROI. The reality is some members are earning very good income from Paidverts and MyTrafficValue, but some members lose a lot in debt swap. That is why you can find lots of controversial debate on these two companies. If you want to know more about Paidverts and MyTrafficValue and about the debt swap, you can find our full review on these companies by clicking the respective links as below:-
1. MyTrafficValue:- newsonlineincome.com/mytrafficvalue/
2. Paidverts:- newsonlineincome.com/paidverts-review-new-hot-program/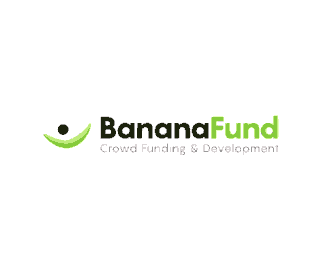 The fact is no one can predict new kind of business will survive for long time or not, but we should give credit to Richard for launching new kind of business and his new concept business BananaFund seems to be very good concept in online business field where you can share your great ideas with the people and also can build your business as per your idea and even can take part in the profit of that business. Banana Fund is actually new kind of crowd funding business which seems sustainable business model.
How to earn money from BananaFund?
You can join BananaFund free of cost. If you have idea for any kind of business, you can share it by listing it within BananaFund by mentioning your expected amount of share percentage that you want to hold in that business. Later, other members will view your idea and then they will invest to build business on your idea and Banana Fund will help you to build business for you and for those investors. Once business starts to operate and make profit, you will get profit as per your quoted amount of share percentage and other members who have invested on that project will get the profits as per their investment volume. If some members provided additional idea for an existing business, they can also list their idea with quoted amount of share that they want for sharing their idea and if that idea also got implemented, then they will get profit according to the amount of share percentage that they have quoted.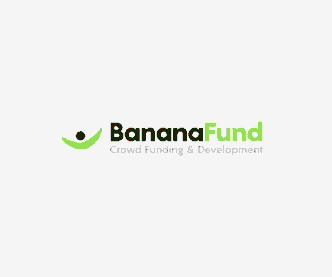 You can also purchase tokens which will be cheaper at starting and will definitely gonna increase as company starts to make profit. Later when those tokens value rises, you can sell them to other members like in share market, stock exchange. So, more early you buy those tokens, more profit you can make from those tokens. For more details on how to take benefits from tokens you can view the motion picture just on the right hand side.
Conclusion
The business model of Bananafund seems very sustainable, but it very new concept, so we need to see how the site will perform later. So, at the moment we will just keep on testing this site. If you also want to test this site with us, then you can join this site by following this link:- https://www.banana fund/ (Not recommended to join anymore because we have already tested it and have provided new updates which you can find on the top of this review)
But, this doesn't mean we are recommending you to join this site. Here, neither we are recommending, nor we are warning you to avoid this site because we also can't say at the moment how this site will perform in the future. But since the business model of Banana Fund seems quite good and sustainable, so we have listed it within our Promising Online Works section at the moment. Actually, we only recommend top rated online work companies which has been established from very long time and which have high percentage of successful members and where there is not any risk to work with, such as Wealthy Affiliate about which you can find in details by clicking this link:- newsonlineincome.org/wealthy-affiliate-review/ 
---
Please feel free to share this Banana Fund review with your friends:-
---
It will be nice to have interaction with you. So, please feel free to leave your comment below if you have any queries related with Banana Fund or want our help in relation to Online Work Industry.
We will be more than happy to help you.