We think Artinholo is not a trustworthy online store to do any types of online shopping. So, let's find out what is Artinholo.com in reality through our Artinholo / Reallysow review here.
It is selling products like Dallas Cowboys Swiss Quartz Chronograph Watch, Cleveland Browns Swiss Quartz Chronograph Watch, Miami Dolphins Swiss Quartz Chronograph Watch, Kansas City Chiefs Swiss Quartz Chronograph Watch, CHUCKY CAN MOVE FREELY IN THE, Vice Versa Kinetic Sculpture, Vice Versa Kinetic Sculpture, The Original I Love You Sign Language-Wooden Sign, HAUNTED HALLOWEEN PROJECTOR, Heatmax High Waist Light Down Pants, Animal Mittens, Women Warm Fur Plush Insole Suede Waterproof Ankle Snow Boots, BIG BLOCK TIMING CHAIN CLOCK, MOTORIZED, ROTATING, etc.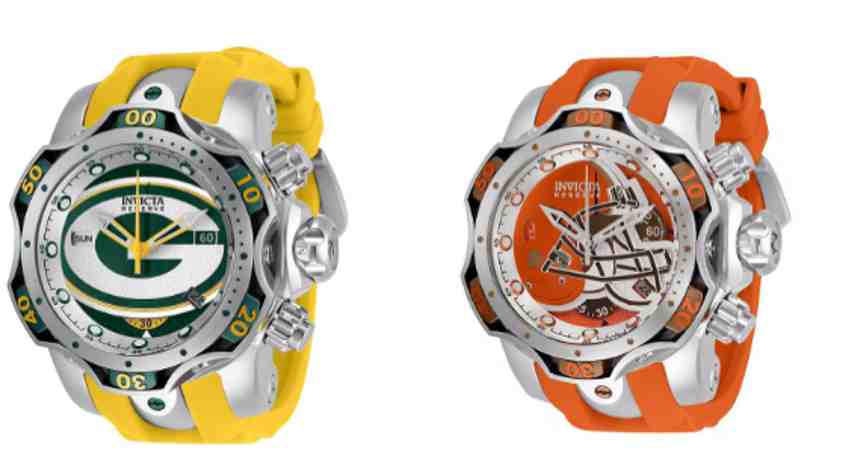 We have found Artinholo / Reallysow is not a genuine site since it has the following drawbacks:-
# It has not provided the company's address and contact phone number. Its obvious that legit online stores mostly provide detailed contact information which can be easily verified while scam ones either don't provide any contact details or provide fake ones.
# Its website name is different than its domain name which is very unprofessional. Generally scammers do such blunder to make multiple sites in a short span of time just by creating the new domain and using the same website theme and name.
# It has a email addresses "saleservice808@outlook.com and dallavasservice@gmail.com" which are free and non domain specific ones.
# Lots of details and its website design match with multiple problematic sites. The legit sites mostly have genuine content, not copy-paste ones.
# It is selling lots of products at unrealistic discounted prices. Such discounts are mostly provided by the websites which are doing a scam business to attract people.
# It has provided the useless social media icons at the bottom of its website that lead to the home pages of those respective social media sites when we click on them rather than its business related social media group or profiles.
# It has mentioned the name of some other website instead of its own name on its policy pages i.e. Dallavass which is very unprofessional that is found to be done by only problematic sites.
# It has provided the fake trust seal logo of McAfee on product details page. Although these trust seal logos are clickable, they send us to its home page when we click on them rather than the official verification webpage of respective trust seal providers which prove those trust seals are fake ones.
# You can find lots of complaints from users of similar kinds of sites about the product quality, customer service and delivery time. Some users have also complained that they never received their products from similar kinds of sites.
Conclusion:
Due to the reasons we have mentioned above, we conclude that Artinholo / Reallysow is a suspicious website. However, if you know additional information about this company, then please let us know using the comment section below. We will be more than happy to hear from you and help you to avoid online scamming.
If you agree with our Artinholo / Reallysow review and want to share this information with your friends and families, then please feel free to share this post with them through your social media accounts.
Please feel free to use the search box on our website to find the review of the site that you are looking for. Or, you can comment below or in any other posts and ask us to check the site. We will be more than happy to help you and save you from scams.
However, we are not telling you that Artinholo / Reallysow is definitely a scam because we have no right to say so since we haven't purchased anything on this online store. We have just showed some facts about this online store and we hope that these facts actually will help you to make a right decision.
We also recommend you to check other articles under our "Scam Alert!" or "Suspicious" categories so that you will have more knowledge about various kinds of scams and suspicious websites and online activities.
To save yourself from scam online stores, always avoid the sites that are selling items at unrealistic cheap prices. Always verify the contact information provided on the site and avoid the ones without any contact details.
Good Luck!