What is USDEarn? Is USD Earn a Scam or a Legit?
---
USDEarn.com is a scam site. If you want to know why it is a scam, then you can find the details within our USDEarn review as below. So, if you searching for the USDEarn reviews in order to find out what is USDEarn.com, either is USDEarn a scam or a legit, then you don't have to search other USD Earn reviews because we are going to reveal here the complete truth about USDEarn. However, after knowing the fact that USDEarn is a scam site, if you don't want to find out more details on it, but instead want to find out the legit online work companies so that you can make money online in real, then you can find those kinds of companies by clicking this link:- newsonlineincome.com/legitimate-work-home-businesses/ You can also find that we have rated each of those legit companies as per their performances among which Wealthy Affiliate got high rating score. If you don't know what is Wealthy Affiliate and want to find out the details on it, then you can click this link:- newsonlineincome.com/wealthy-affiliate-review/
OK, now let's begin with our USDEarn.com review in order to find out what is USDEarn.com in real and why is USD Earn scam.
---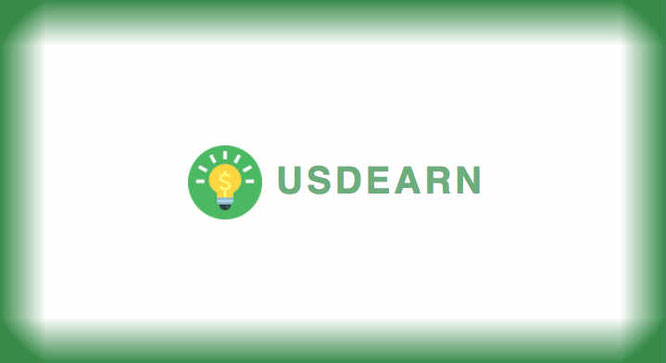 USD Earn login and join in link:- http://usdearn. com/ (Not Recommended to join, it's a scam)
---
What is USD Earn and why is USDEarn.com a scam?
USD Earn is a site with exact same business model of scam sites like USDWork, DutyTimes, CashinWork, DollarPlane, TeensEarnCash, CashEast, BucksTip, WeeklyYouthPay, WeeklyFixPay, DollarsJet, MyPayPot, PokeLazy, DollarJobSite, DutyKid, DutySet, DollarsPlug, DollarJobOnline,DollarInPocket, PayChair, DutyRevo,DollarSaw, DutySpace, EarlyPayJob, DollarClassOnline, DollarTell, JobTaka, NightJobOnline, DutyTrend, SuperJobs, MyPayStuff, EarningHabit, DollarsTeller and so on. However, unlike other similar kinds of scam sites, the look (website theme) and the WHOIS detail of USDEarn is not same, other everything are same. It seems USDEarn.com is a new version of these scam sites. Anyway, it doesn't matter either is USDEarn.com from the same serial scammer who have other similar kinds of sites or not, what matters is the business model of USD Earn which is completely bogus. Actually, none of these scam sites including USDEarn have paid to anyone and neither will pay in the future because their business model is completely bogus and they can't pay the amount which they are claiming. 
They claim to pay $5 to $10 per click on their website link which they will receive when members copy paste their referral link in sites like Facebook, blogs, twitter and so on. So, why they need to pay $5 to $20 per click by letting members copy paste their website link (referral link) instead of simply advertising their website in Facebook for which they only need to pay $1 and that is also for 25 to 50 clicks. So, the thing which they can get in less than $1, why they want to pay $5 to $20 for that? Actually, none of the legit companies will pay $5 to $10 per click on website link to promote their website because none of the companies can make any benefit by paying such high rate for website clicks. So, this claim is bogus in itself which proves they can't pay to anyone and in real they don't.
So, now may be you are thinking why are they online if they don't want to pay anyone. What will they get by letting people join their site free of cost?
Well, when you join and engage in their site, they can earn advertising revenue. They can also earn by selling your personal information like email address, payment processor details whatever you provide to them. They also trick people by letting them pay money in order to complete their listed offers and surveys. Once the earnings of members reach to the minimum cashout threshold and members request for cashout, they will not release the payment and will suggest them to complete offers and surveys first in order to get the payment. But, in order to complete those offers and surveys, members either need to pay money from their own pocket or need to provide further personal information like credit card details, bank details and so on. If some members believe that and do those offers and surveys, then also they will not pay those members. However, sites like USDEarn definitely makes money for themselves when those members pay money or provide personal information to complete those offers and surveys. This is their trick to make money for themselves and this is the main reason why they have opened the sites like USDEarn, just to make money for themselves, not to pay anyone. So, it is already enough to prove that USD Earn is a scam site. That is why we have listed USDEarn within our Bad and Scams category and suggest you to stay out of it.
If you want to identify if any sites are scam or not by yourself, then we suggest you to read our this post which will help you to identify the scams:- newsonlineincome.com/2017/03/23/how-to-know-scams/
---
Please feel free to share this USD Earn review with your friends and families to warn them about it:- 
---
We love to have a comment from you. So, please feel free to leave your comment below if you have any queries related with USDEarn or want our help in relation to online work industry.
We will be more than happy to hear from you and help you.
Good Luck!