Click to rate this organization, product, or online activity!
What is Control-Finance.com? Is Control Finance Scam or Legit?
---
Looking for the Control Finance reviews in order to find out the answers of your queries like what is Control Finance.com, either is Control Finance a scam or a legit and so on?
Well, then you have landed in the right place because from our Control Finance.com review, you are going to find out the real truth about Control Finance.
Actually, there is no doubt that Control-Finance.com is an upcoming scam because it is an illegal company which falls under illegal scheme known as a Ponzi scheme. Ponzi schemes are not only illegal, but unsustainable as well which never can sustain for long time and ultimately collapse. If you don't know what is Ponzi scheme and want to find out how Ponzi scheme operates, then you can find the details by clicking this link:- newsonlineincome.com/ponzi-scheme/
So, now you already know that Control-Finance.com is a Ponzi scheme. So, now if you don't want to find out more details on it, but instead want to find out the real opportunities to make money online, then you can click this link:- newsonlineincome.com/legitimate-work-home-businesses/
If you are looking for the opportunity to make full time online income by doing real proven online business, then Wealthy Affiliate will be the best choice for you. If you don't know what is Wealthy Affiliate, then you can find the details by clicking this link:- newsonlineincome.com/wealthy-affiliate-review/
OK, now let's find out what is Control Finance in real and why are we saying it is a Ponzi scheme through our Control Finance review as below.
---
---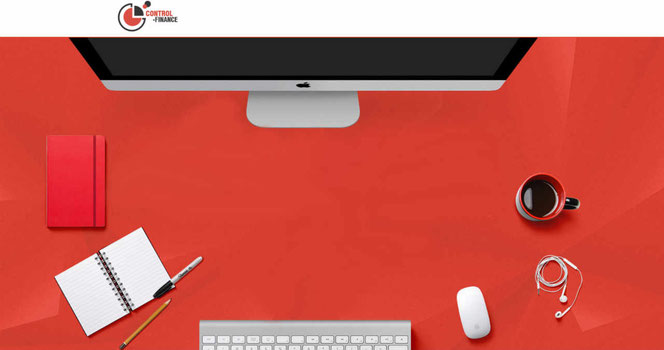 Control Finance login and join in link:- https:// control-finance. com/ (Not Recommended to join)
---
What is Control Finance and why don't we recommend it?
Aforementioned, Control Finance.com is an illegal company operating illegal scheme known as a Ponzi scheme which can't be sustain for long time. So, sooner or later, Control-Finance.com will stop paying. However, we agree that Control Finance will pay at staring, even may be upto a year and that we can say because in the past the Ponzi schemes which were offering the low rate of return like Control Finance managed to survive around 2 years, such as Merchant Shares, Zooo and so on. However, most of the Ponzi schemes just shutdown within some months. Actually, Ponzi schemes stay for longer time only if they see they can make profit for themselves, otherwise they will just stop paying when they realize they can't make any profit further.
We have described in detail how Ponzi scheme operates within our another post which you can find by clicking this link:- newsonlineincome.com/ponzi-scheme/
In short, Ponzi scheme operates by paying one member using the fund invested by another member. But, since they have to add the profit to the investment amount of the members when they pay to those members, so they create debt equal to that profit amount each time they pay their members. That is why Ponzi scheme can't sustain because day by day the debt amount will increase and the funds will start to dry out and there won't be any funds to pay the majority of members. However, Ponzi schemes stop paying and run away with the money of members before that happens. They calculate the daily ratio of new investment coming into the company versus the withdrawal amount going out of the company and will keep on paying until the amount of new investment is more than the withdrawal amount. But once they realize the withdrawal amount is going to be increased, before that happens, they just stop paying or completely shutdown the site and run with the money of majority of members and that can happen anytime, just after you invest money there. That is why Ponzi scheme is very risky platform and is marked as an illegal scheme by concerned government authorities.
Actually, it is a crime to operate a Ponzi scheme. There are many people who are already behind the bars for operating Ponzi schemes, but also there always come new people who take a risk to operate Ponzi scheme by thinking they can hide from government by providing fake names like Control Finance is doing. Some succeed to scam people, some don't, but still people want to take a risk for their greed.
The registration document which Control Finance.com has shown is actually not a license to run an investment company, but is just a registration for tax purpose which anyone can register by paying 20 GBP and renting virtual address from virtual address service providers. So, that means the address which Control Finance has claimed to be their official address, is just a virtual address which they have rented from virtual address services. You can think yourself, if they are real company, why are they showing such tax registration document instead of showing real license to run an investment company? So, that already proves that they are lying about everything.
Actually in the past there were tons of Ponzi schemes exactly same like Control Finance with registration document from UK Companies House which have been already turned into scam by stealing money of many people. So, that proves having registration document from UK Companies House doesn't make any company legit.
All the testimonials which Control Finance has provided within its website is completely fake and made by using the models and performers from the services like Fiverr.com.
Like other Ponzi schemes, Control Finance also claims to make profit by using the investment of members in cryptocurrency trading. Well, if we think generally, that is completely a bogus claim. First of all none of the cryptocurrency trading can guarantee constant flow of regular profit like Control Finance is claiming to pay, and that is also upto 1.5% daily for lifetime. Well, why they have to do that if they have real business? If they really can make profit to pay 1.5% daily, then why don't they take a loan from a bank or use their credit card money for which they only need to pay less than 1% monthly, so instead of that why are they willing to pay 1.5% daily by collecting the investment from several people and making less profit for themselves? So, this logic always catches the bogus claim of Ponzi schemes and none of the Ponzi schemes can answer it correctly because in real they don't have any real system, but only some fake claims. In case of Control Finance also, they are only claiming, but fail to provide any real information or proof about their real source of income. Actually, they don't have any real source of income other than the money invested by affiliates, so how can they show the proof of their so called cryptocurrency trading. So, that proves Control Finance is a Ponzi scheme and that is why we don't recommend it.
---
Please feel free to share this Control-Finance.com review with your friends and families to warn them about it:-
---
Related Posts:-
We love to hear from you. So, please feel free to leave your comment below if you want to report anything about Control Finance or need any help from our side in relation to online work industry.
We will be more than happy to hear from you and help you.
Good Luck!
Click to rate this organization, product, or online activity!