Click stars to rate this organization, product, or online activity!
TomShop.Shop Review: TomShop Scam Alert!
---
Tom Shop is not a legit online store. Instead, TomShop.Shop is a scam online store. So, we don't suggest you purchase anything from TomShop online store.
Do you want to know how do we find out that TomShop is a scam?
Well, you don't have to search any other TomShop reviews to find out why is TomShop.Shop a scam, what makes Tom Shop a scam and what is TomShop.Shop in real because here, within our TomShop review, you are going to find out the complete truth about this scam online store. So, let's begin with our TomShop Shop review.
---
Related and Popular Posts of Our Website:-
---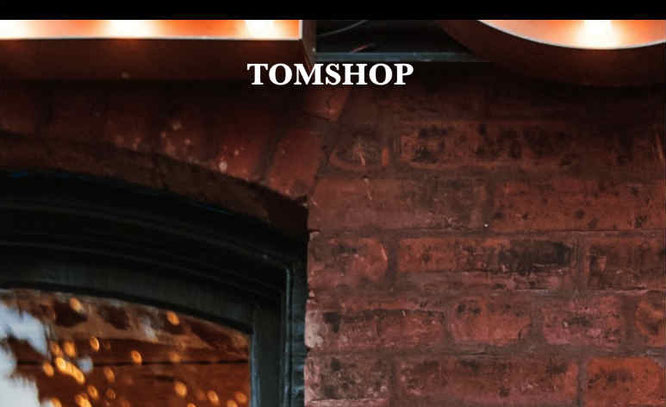 TomShop website link:- TomShop.Shop (Don't purchase any items from this Tom Shop scam site)
---
TomShop.Shop is a fraudulent site due to the following reasons:-
You can find the fake trust seal logos such as McAfee, Norton on the product detail pages of TomShop.Shop website. We can say those trust seals are fake because those trust seal logos are not clickable, however, the real trust seal logos should be clickable so that we can click on them which will send us to the official website of the respective trust seal providers. Now you can imagine which companies will try to trick people by showing the fake trust seals and risk the personal information of the clients? Of course only the scam ones.
Since TomShop hasn't provided the real trust seals, so if you shop from this site, then your personal information such as your credit card information might be stolen.
It has provided its company address as Malta on its "Terms of Service" page, however, on the same page it has mentioned it governs the law of UK. So, why any company from Malta will govern the law of UK. Not only that, you can find the several addresses in several pages of TomShop.Shop website such as it has provided its address as Shenzhen, China on its "Contact Us" page whereas London, UK on its "About Us" page. When we check the WHOIS details, we found out that it has completely concealed its owner's name and owner's address and its website location has been found to be from Canada. So, which address should we believe? UK or China or Canada or somewhere else? This proves it is not providing its real address which is a big sign that Tom Shop is a scam.
Now it is clear that TomShop Shop is a scam website. So, we have listed it in our Bad and Scams category.
If you have already provided your credit card information to TomShop.Shop or any other scam sites, we suggest you immediately contact your bank or credit card company to cancel your credit card and get the new one because these kinds of scam sites even can charge your credit card randomly in the future without your consent.
If you want to find out the tips on how to identify the scams by yourself and save yourself from the scams, then you can click this link:-:- newsonlineincome.com/2017/03/23/how-to-know-scams/
---
Please feel free to share this Tom Shop review with your friends and families through your social media accounts to warn them about this TomShop.Shop scam:-
---
If you want to report something about "Tom Shop Shop" or want to provide your own TomShop.Shop reviews, then please feel free to leave your comment below. You can also comment below if you need our help in relation to online work and business industry or to investigate any online businesses.
We will be more than happy to hear from you and help you.
Good Luck!
Click stars to rate this organization, product, or online activity!