StarShopTrend Review: StarShopTrend.com Scam?
---
StarShopTrend.com Review: StarShopTrend Scam Alert!
Yes, Star Shop Trend is a fraudulent online store, not a legit one. That's why we have listed it in our Bad and Scams category.
Now let's find out why is StarShopTrend a scam, what makes a StarShopTrend scam and what is StarShopTrend.com in real through our Star Shop Trend review here. So, your search for StarShopTrend.com reviews to find out its reality ends here. OK, let's begin with our StarShopTrend.com review.
---
Related and Popular Posts of Our Website:-
---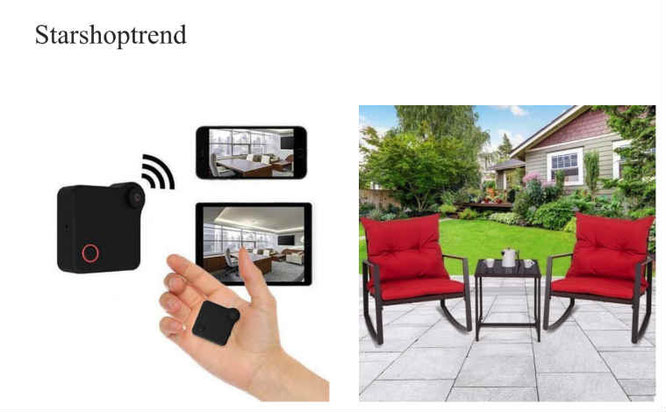 ---
StarShopTrend.com is a fraudulent online store due to the following facts:-
StarShopTrend.com hasn't provided the required security measures to secure the personal information of the clients. So, if you shop at this site, your personal information including your credit card information can be stolen.
Like lots of scam online stores, StarShopTrend.com has also offered expensive items at a very cheap price which is too good to be true.
The company's address that StarShopTrend has provided on its "Contact Us" page which is "700 3rd Ave N, Clanton, Alabama 35045, USA" belongs to the church. Now you can guess yourself which company will provide the fake company's address? Of course, the scam ones.
We also tried to check the WHOIS details of StarShopTrend.com domain in order to find out the registered owner name and address for StarShopTrend.com domain but there also we came out empty hands since it has completely concealed the owner name and company's address within WHOIS as well.
In "Terms of Service" page of StarShopTrend, you will find out StarShopTrend has mentioned it is governed by the laws of Spain. However, as we have mentioned before, it has provided its address from USA on its "Contact Us" page which is even a fake one. So, definitely, it is lying about its company's address and has copy-pasted its "Terms of Service" from other sites.
You can find completely two different "Terms of Service" pages of Star Shop Trend where it has provided a completely different address. One "Terms of Service" page you can find through the website menu of StarShopTrend.com whereas another one you can find through the bottom of "CheckOut" page. Actually, you can also find two different "Privacy Policy" pages as well with two different addresses. These kinds of things only happen with scam sites, not with the legit ones.
Actually the website theme, website script, "Terms of Service", "Privacy Policy" and other lots of details of StarShopTrend match with other scam sites.
You can find lots of StarShopTrend complaints around the internet from its users for not delivering them their purchased items.
Some users have also complained that they received a completely different item from StarShopTrend which value is very cheap than what they have paid for.
Aforementioned, now it is clear that StarShopTrend.com is a scam. So, we have listed Star Shop Trend within our Bad and Scams category.
---
Please feel free to share this Star Shop Trend review with your friends and families through your social media accounts to warn them about this Star Shop Trend scam:-
---
If you want to report something about "Star Shop Trend" or want to provide your own StarShopTrend reviews, then please feel free to leave your comment below. You can also comment below if you need our help in relation to online work and business industry or to investigate any online businesses.
We will be more than happy to hear from you and help you.
Good Luck!