Click to rate this organization, product, or online activity!
SolidMining Review: Is SolidMining Scam or Legit?
---
Are you searching for the SolidMining reviews in order to find out what is SolidMining.biz, either is SolidMining.biz scam or legit? If so, then you are absolutely in the right place because here, within our SolidMining.biz review, you are going to find out the complete truth about SolidMining.
Actually, we don't recommend anyone to invest in SolidMining and have listed it within our Bad and Scams category. If you want to know why then you can find the details within our Solid Mining review as below. But, after knowing the fact that the SolidMining is a scam, if you don't want to find out more details on it, but instead want to find out the legit opportunities to make money online, then you can click this link:- newsonlineincome.com/legitimate-work-home-businesses/
However, our No.1 recommended online business is Wealthy Affiliate. If you don't know what is Wealthy Affiliate, then you can find the details by clicking this link:- newsonlineincome.com/wealthy-affiliate-review/
OK, let's begin with our Solid Mining Ltd review in order to find out what is Solid Mining in real and why is SolidMining.biz a scam.
---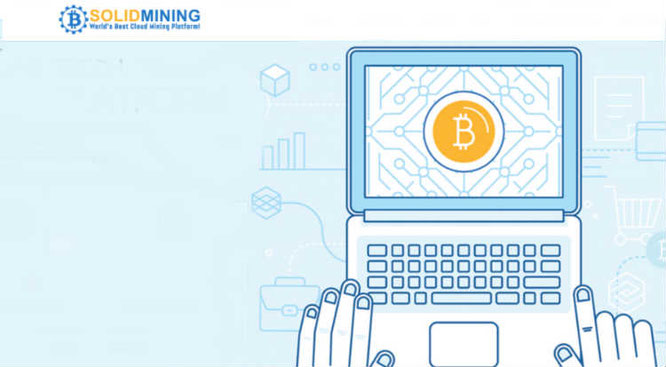 Solid Mining login and join in link:- SolidMining.biz (Not Recommended to Join, it's a scam)
---
What is SolidMining and why is SolidMining a scam?
SolidMining.biz not a real cloud mining company, but is a Ponzi Pyramid hybrid, means it is a combination of two illegal and unsustainable schemes. So that means a SolidMining is not a legit company which makes it a scam. However, every Ponzi schemes pay at starting in order to collect more investment from several people so that they can run with a big amount of money.
None of the legit cloud mining companies like Genesis Mining can pay up to 15% daily profit by mining cryptocurrency, it is practically not possible to generate such a huge amount of profit from cryptocurrency mining, so this claim itself proves that SolidMining is not the real cloud mining company.
SolidMining is also a Pyramid scheme because Pyramid schemes are those companies which pay commissions up to multi-level downlines like MLM companies, but without selling any real products or services, just on the upgrade fees or ROI packages like SolidMining has been claiming to pay.
Actually, none of the legit companies will offer to pay up to 15% profit daily because if some company can make that much profit in real, then in first place that company no need to collect the investment from several people to invest in their project by paying them 15% daily profit, instead they can take a loan from a bank in much more lower rate, around 1% monthly interest rate. So, the business model of a Ponzi scheme like SolidMining doesn't make any sense.
SolidMining fails to provide the proof of its so-called cryptocurrency mining and trading. On top of that, none of the expert cryptocurrency miners or traders can guarantee such a huge fixed rate of return daily like SolidMining is claiming to pay. So, this again proves the claims of SolidMining are fake.
Solid Mining Ltd is registered under UK Companies House where anyone can register company very easily without revealing the real information of the company, just by providing the third person identities and virtual address by renting with virtual address services and by simply paying 20 GBP. Most of the companies registered under UK Companies House with the same business format of SolidMining have already turned into scams. In order to find out in detail how the scam companies are registered from the UK Companies House, please click >HERE<. So, don't fall on their trap, that registration is not a license to run an investment company, but just a registration for a tax purpose which can't stop them from scamming people.
So, now it is clear that Solid Mining is a scam. So, we have listed it within our Bad and Scams category.
---
Please spread the awareness abut this Solid Mining scam by sharing this Solid Mining review with your friends and families through your social media accounts:-
---
Do you want to share or report something about SolidMining? Do you want to provide your own SolidMining.biz reviews? Do you need any help from our side in relation to online work and business industry? If so, the please feel free to leave your comment below.
We will be more than happy to help you and hear from you.
Good Luck!
Click to rate this organization, product, or online activity!