Click stars to rate this organization, product, or online activity!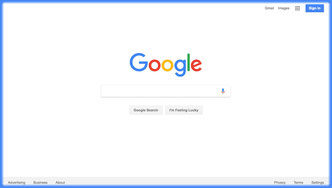 Page 1, Position 1 On Google Search!
Excited to know how to get first page in Google and that is also in short span of time?
Sounds interesting huh?
Well anything is possible if you try hard. But not that easy one. You have to work hard and have patience to get the overwhelming result. Google really takes quite some time to notice your website. When you get your own website, you need to blog and blog to prove that you are really a deserving candidate. Actually Google is quite judgmental and analytic when it comes to indexing in their pages. Actually you have to follow the right methods and should have determination to get Google eye in your website.
Why Google Index is important?
Answer is quite obvious. Because more than 80% of internet users from across the world use Google search engine to get their searched products and the ultimate source of traffic through organic searches. So this is tremendously huge platform for any online business which can provide unlimited business opportunities. Once you get indexed, Google provide traffics to your website as they are the main source of traffic to your website. And as soon as you get the visitors in your website and start getting highest rank, let's say 1st page ranking, your business rise is not so far. That is why Google index is the major part of your online business. And to get that, you have to have full sincerity and devotion in your work. Quality of work counts a lot when it comes to Google indexing.
Through customer dashboard features like Google Webmaster Tools, you can figure out how many traffic you are getting through Google organic searches or what keyword phrases they are using on search engines to come across your website. Google display or pop up your webpage to the people who are searching for some keyword phrase you are using in your blogging even though those keywords are not your exact contents but your blogs contains any words of the searched keywords. But for first page ranking, your contents shall be exactly or almost as per the keyword search. What we are pointing out here is that even though your blogs do not focus on certain keyword, Google will give privilege to your website to be visible if you have incorporated or used any of the words of that keyword phrase in your contents. And if you have focused on that keyword phrase then obviously your webpage may get highest ranking if your contents are really valuable and useful to the viewers.
Nevertheless, whatever you blog or write, it should contain commendable information, quality contents, the original contents/articles which you have written on your own without copy pasting from anywhere to get highest rank in Google which can create a significant turn in your online business. You can find some of the major tips and guidance on how to create a quality contents and get good ranking for your website within our various posts, all of which you can find listed within this page:- newsonlineincome.com/news-online-income-blog/
But, if you are really serious about earning money by making your own website in your own subject of interest, then we recommend you to go for really promising and definitive companies where you can learn to create your own website, get good Google ranking and make money from that website in a very effective way. Click >HERE< to find out about one of the such highly recommended company on which you can 100% rely on and which will provide you full phase training and tutorials on getting good ranking in Google and making money from your own website in your own subject of interest as well as the ways to earn by doing almost all kinds of legit businesses, such as the ways to earn from reputed companies like Google AdSense, eBay, Amazon, JVZoo and so on in reasonable pricing with convincing discount offers. The name of that company is Wealthy Affiliate and if you want to find out the details on Wealthy Affiliate, then you can click this link:- newsonlineincome.com/wealthy-affiliate-review/
---
Please feel free to share this post with your friends and families:-
---
Comments below are highly appreciated. So, please feel free to leave your comment below. We will be more than happy to hear from you and help you.
Good Luck!
Click stars to rate this organization, product, or online activity!