Click to rate this organization, product, or online activity!
Is HaMoney.Fun a Scam Legit? It's a Scam
---
HaMoney.Fun Scam Alert! Beware of HaMoney.Fun, it is not a legit site but completely scam. Let's find out why is HaMoney a scam within our HaMoney.Fun review here. You don't have to search any other HaMoney reviews to find out the reality about this site. So, without any further delay, let's begin with our HaMoney review to find out what is Ha Money Fun in real.
What is HaMoney.Fun? Why is Ha Money Fun a scam?
HaMoney.Fun is a scam site run and operated by the serial scammer who always keeps on opening exactly similar kinds of scam sites with similar business model and similar website theme. You can find lots of these kinds of scam sites listed in this post:- newsonlineincome.com/petdengi/
All the sites similar to HaMoney.Fun has never paid to anyone, instead, have stolen the money of members. Now maybe you are thinking how these kinds of sites steal the money of members when people can join them free of cost, well let's find out about that below.
---
Related and Popular Posts:-
---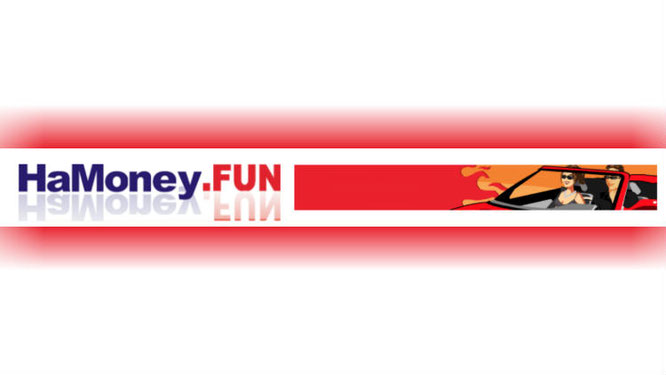 HaMoney login and join in link:- HaMoney.Fun (Not recommended to join, it's a scam)
---
Why is HaMoney Fun a scam and how it steals the money of members
HaMoney is a scam site simply because it claims to pay its members for viewing ads on its website but at the end doesn't pay to anyone. If members ask to release their payment, it will ask them to purchase the referrals in order to qualify to request the payment. However, after members purchase the referral, this site will just stop replying them and even delete their account and charges their credit card randomly without their consent but never pay to those members. So, don't purchase anything on this site. If you have already purchased referral using your credit card, then immediately contact your bank or credit card company to save your money.
If you have ever found out any HaMoney.Fun payment proofs, then check that again. None of those payment proofs are real. So, you can think yourself. Why there are only fake payment proofs but not the real ones? Simply because this site even hasn't paid a single member.
No one knows who and from where is operating and running HaMoney.Fun because it hasn't provided such details on its website and also has hidden those details on WHOIS. In the online work industry, only scam companies hide their owner details which once again prove HaMoney Fun is a scam.
If you ever join the sites like HaMoney.Fun, then your email will be flooded with lots of spam emails from unknown email addresses and that is because these kinds of sites also make money by selling your personal information to the third parties such as your email address.
These kinds of sites are not online to pay you but to steal you. So, it is clear that Ha Money Fun is a scam. That's why we have listed it in our Bad and Scams category.
---
Please spread the awareness about this HaMoney Fun scam by sharing this Ha Money Fun review with your friends and families through your social media accounts:-
---
Do you want to report something about HaMoney.Fun or do you have any queries related to HaMoney.Fun? Do you want to provide your own HaMoney.Fun reviews? Do you need our help in relation to online work and business industry? If so, then please feel free to leave your comment below.
We will be more than happy to hear from you and help you.
Good Luck!
Click to rate this organization, product, or online activity!