You must be here because you may have encountered the Dev Error 6034 on Xbox and trying to find out why are you getting this error and how to solve it, right? If so, then you are in the right place since through this post you are going to find out a few possible ways to fix this error.
Why are you getting this Dev Error 6034 on Call of Duty: Modern Warfare?
You may get this error if the new 22GB Multiplayer Pack doesn't replace previously downloaded data as it supposed to be. So, you are getting this error for having both data installed without replacing them.
How to fix this Dev Error 6034?
Before installing the new one, you should uninstall your all older multiplayer data packs such as Data Packs 1 & 2 but not the first one (6.0 GB Multiplayer pack). After you uninstall the Data Packs 1 & 2, you can install the new Pack 2 (Multiplayer pack (22GB), The New Spec Ops, and Multiplayer Combat Pack). And for multiplayer, the last install should be as shown in the image below with nothing else installed while you scrolled down.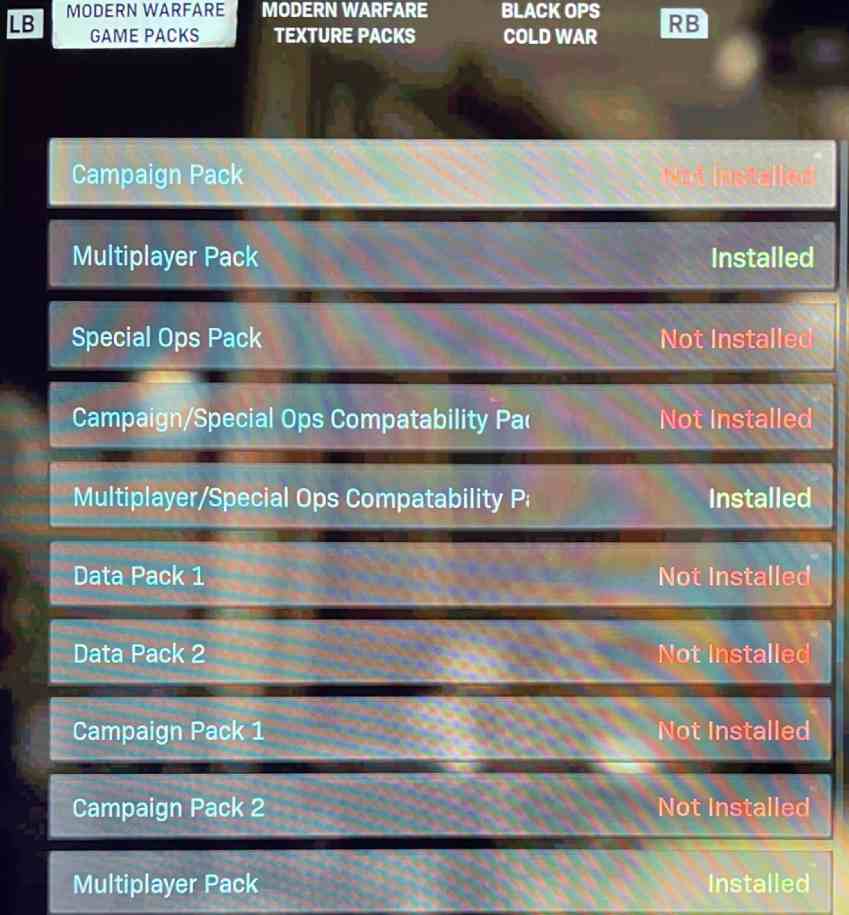 Once you do it, you should not get the Dev Error 6034 and you will be allowed to access Multiplayer.
This is the one possible way we find out to solve this problem. However, if you know any other way to solve this problem, then please let us know using the comment section below.
If you like to share this post with your friends and families through your social media accounts, then please feel free to do so.
Good Luck!