Clixview Review – Clixview is scam or legit?
---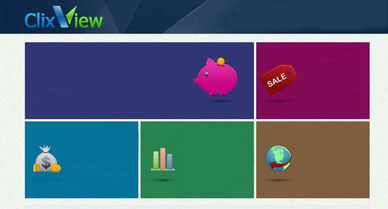 Clixview is 100% SCAM because we find that it is link with well known scam sites like Clixzone, Vinaclix, Profitbux, Paid-bux, Excellentbux, Quickbux, Exchangebux, Facebookclix, Bestbux, Cashbux etc. These all sites are owned by well known scammer known as Majoros Jozef.
So, there is a high chance that Clix View will also turn into a scam. So we don't recommend anyone to work in Clixview.
Clixview has recently open another site, known as IntClix. So we mark IntClix also as a scam.
Anyway, we want to thanks Mr. Majoros Jozef, because he always made our investigation very easy. In order to check if any site is related with scammer or not, we need to check WHOIS detail, PayPal, email addresses, IP addresses and so on. But in his case, he made it very simple because whenever he open new site, he put his referral link of other site (Neobux) in self sponsored ad section.
Anyway, we should thank him using this referral link and making our investigation easy.
---
---